Nué Notes
Filter / Sortér
Dame
Udsalg
Spar mest
Gratis fragt
Gratis retur
e-mærket
Plus size
Ingen mærker passede til søgningen
Nué Notes
Theo Blouse Pink Nué Notes
Booztlet.com
Nué Notes
Roxana Shirt Black Nué Notes
Booztlet.com
Nué Notes
Olympia Dress Black Nué Notes
Booztlet.com
Nué Notes
Fillip Jacket Blue Nué Notes
Booztlet.com
Nué Notes
Solan Dress Blue Nué Notes
Booztlet.com
Nué Notes
Roxana Shirt Cream Nué Notes
Booztlet.com
Nué Notes
Jenni Shirt Black Nué Notes
Booztlet.com
Nué Notes
Vance Dress Kort Kjole Multi/mønstret Nué Notes
38 / 40 / 42
Boozt.com
Nué Notes
Doma Skirt Beige Nué Notes
Booztlet.com
Nué Notes
Carly Vest Blue Nué Notes
Booztlet.com
Nué Notes
Khloe Vest Blue Nué Notes
Booztlet.com
Nué Notes
Viola Pullover Blue Nué Notes
Booztlet.com
Nué Notes
Elton Pant Beige Nué Notes
Booztlet.com
Nué Notes
Marcus Pullover Pullover Striktrøje Blå Nué Notes
S / M / L / XL
Boozt.com
Nué Notes
Alvin Pants Blue Nué Notes
Booztlet.com
Nué Notes
Gosta Pants Cream Nué Notes
Booztlet.com
Nué Notes
Solan Dress Knælang Kjole Multi/mønstret Nué Notes
34 / 36 / 38 / 40
Boozt.com
Nué Notes
Chile Dress Black Nué Notes
Booztlet.com
Nué Notes
Abel Dress Dresses Shirt Dresses Creme Nué Notes
34 / 36 / 38 / 40 / 42
Boozt.com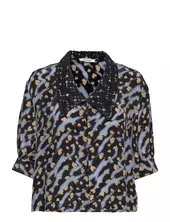 Nué Notes
Mihlan Shirt Langærmet Skjorte Multi/mønstret Nué Notes
34 / 36 / 38 / 40 / 42
Boozt.com
Nué Notes
Theo Shirt Patterned Nué Notes
Booztlet.com
Nué Notes
Pau Blouse Blue Nué Notes
Booztlet.com
Nué Notes
Antony Pullover Green Nué Notes
Booztlet.com
Nué Notes
Jacob Dress Dresses Knitted Dresses Beige Nué Notes
M / L / XL
Boozt.com
Nué Notes
Ozzie Vest Blue Nué Notes
Booztlet.com
Nué Notes
Parla Dress Beige Nué Notes
Booztlet.com
Nué Notes
Pablo Pants Green Nué Notes
Booztlet.com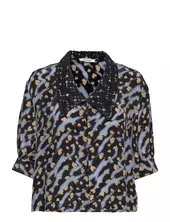 Nué Notes
Mihlan Shirt Patterned Nué Notes
Booztlet.com
Nué Notes
Idon Collar Blue Nué Notes
Booztlet.com
Nué Notes
Khloe Waistcoat Green Nué Notes
Booztlet.com
Nué Notes
Carola Pants Bukser Med Lige Ben Multi/mønstret Nué Notes
34 / 36 / 38 / 42
Boozt.com
Nué Notes
Petrice Shirt Blue Nué Notes
Booztlet.com
Nué Notes
Hector Blazer Black Nué Notes
Booztlet.com
Nué Notes
Anker Pants Patterned Nué Notes
Booztlet.com
Nué Notes
Mandalay Dress Kort Kjole Beige Nué Notes
36 / 38
Boozt.com
Nué Notes
Capri Waistcoat Pink Nué Notes
Booztlet.com
Nué Notes
Logan Pants Black Nué Notes
Booztlet.com
Nué Notes
Jacob Dress Blue Nué Notes
Booztlet.com
Nué Notes
Mila Dress Brown Nué Notes
Booztlet.com
Nué Notes
Preston Dress Pink Nué Notes
Booztlet.com
Nué Notes
Pippa Dress Knælang Kjole Blå Nué Notes
34 / 36 / 38 / 40 / 42
Boozt.com
Nué Notes
Mila Dress Black Nué Notes
Booztlet.com
Nué Notes
Albi Cardigan Cream Nué Notes
Booztlet.com
Nué Notes
Petrice Shirt Blouses Short-sleeved Hvid Nué Notes
34 / 36 / 40
Boozt.com
Nué Notes
Adele Pants Brown Nué Notes
Booztlet.com
Nué Notes
Ace Shirt Bluse Langærmet Multi/mønstret Nué Notes
34 / 36 / 38 / 40 / 42
Boozt.com
Nué Notes
Chile Dress Cream Nué Notes
Booztlet.com
Nué Notes
Malian Dress Black Nué Notes
Booztlet.com
Nué Notes
Christopher Waistcoat Vests Knitted Vests Sort Nué Notes
34 / 38 / 42
Boozt.com
Nué Notes
Pippa Dress Blue Nué Notes
Booztlet.com
Nué Notes
Milo Waistcoat Grey Nué Notes
Booztlet.com
Nué Notes
Flin Jacket Overshirts Orange Nué Notes
38 / 40
Boozt.com
Nué Notes
Sola Dress White Nué Notes
Booztlet.com
Nué Notes
Henri Dress Cream Nué Notes
Booztlet.com
Nué Notes
Odysses Sweater Patterned Nué Notes
Booztlet.com
Nué Notes
Marcus Pullover Blue Nué Notes
Booztlet.com
Nué Notes
Alvin Pants Bukser Med Lige Ben Blå Nué Notes
36 / 40
Boozt.com
Nué Notes
Thai Shirt Bluse Langærmet Blå Nué Notes
34 / 36 / 38 / 40 / 42
Boozt.com
Nué Notes
Fillip Jacket Blazers Double Breasted Blazers Beige Nué Notes
34 / 38 / 40 / 42
Boozt.com
Nué Notes
Carly Vest Black Nué Notes
Booztlet.com
Nué Notes
Ludvig Pants Blue Nué Notes
Booztlet.com
Nué Notes
Finnegan Shirt Kortærmet Skjorte Multi/mønstret Nué Notes
34 / 36 / 38 / 40 / 42
Boozt.com
Nué Notes
Pablo Pants Pink Nué Notes
Booztlet.com
Nué Notes
Solan Dress Patterned Nué Notes
Booztlet.com
Nué Notes
Lexie Dress Black Nué Notes
Booztlet.com
Nué Notes
Elton Pant Blue Nué Notes
Booztlet.com
Nué Notes
Sylvester Dress Patterned Nué Notes
Booztlet.com
Nué Notes
Thora Dress Red Nué Notes
Booztlet.com
Nué Notes
Rama Shorts Blue Nué Notes
Booztlet.com
Nué Notes
Clamart Waistcoat Cream Nué Notes
Booztlet.com
Nué Notes
Titus Dress Beige Nué Notes
Booztlet.com
Nué Notes
Lyon Shirt Brown Nué Notes
Booztlet.com
Nué Notes
Fillip Jacket Blazers Double Breasted Blazers Blå Nué Notes
34 / 38 / 40 / 42
Boozt.com
Nué Notes
Paustian Blouse Patterned Nué Notes
Booztlet.com
Nué Notes
Essy Shorts Grey Nué Notes
Booztlet.com
Nué Notes
Anker Pants Purple Nué Notes
Booztlet.com
Nué Notes
Jacob Dress Dresses Knitted Dresses Blå Nué Notes
M / L / XL
Boozt.com
Nué Notes
Anker Pants Blue Nué Notes
Booztlet.com
Nué Notes
Clamart Waistcoat Brown Nué Notes
Booztlet.com
Nué Notes
Abel Dress Cream Nué Notes
Booztlet.com
Nué Notes
Fillip Jacket Beige Nué Notes
Booztlet.com
Nué Notes
Vika Dress Purple Nué Notes
Booztlet.com
Nué Notes
Satina Dress Pink Nué Notes
Booztlet.com
Nué Notes
Bennie Balaclava Grey Nué Notes
Booztlet.com
Nué Notes
Carola Pants Pink Nué Notes
Booztlet.com
Nué Notes
Rosie Blouse Blue Nué Notes
Booztlet.com
Nué Notes
Satine Dress Grey Nué Notes
Booztlet.com
Nué Notes
Christopher Waistcoat Black Nué Notes
Booztlet.com
Nué Notes
Anker Pants Patterned Nué Notes
Booztlet.com
Nué Notes
Otily Skirt Patterned Nué Notes
Booztlet.com
Nué Notes
Thea Dress White Nué Notes
Booztlet.com
Nué Notes
Gianna Waist Coat Green Nué Notes
Booztlet.com
Nué Notes
Mandalay Dress Beige Nué Notes
Booztlet.com
Nué Notes
Titus Dress Pink Nué Notes
Booztlet.com
Nué Notes
Juliano Shorts Shorts Flowy Shorts/casual Shorts Multi/mønstret Nué Notes
34 / 36 / 40 / 42
Boozt.com
Nué Notes
Ace Shirt Patterned Nué Notes
Booztlet.com
Nué Notes
Ace Shirt Patterned Nué Notes
Booztlet.com
Nué Notes
Maia Dress Pink Nué Notes
Booztlet.com
Nué Notes
Hudson Dress Knælang Kjole Creme Nué Notes
34 / 36 / 38 / 40 / 42
Boozt.com
Nué Notes
Anton Dress Patterned Nué Notes
Booztlet.com
Nué Notes
Henri Dress Blue Nué Notes
Booztlet.com
Nué Notes
Molly Dress Black Nué Notes
Booztlet.com
Nué Notes
Joseph Shirt Langærmet Skjorte Multi/mønstret Nué Notes
34 / 36 / 38 / 40
Boozt.com
Nué Notes
Essy Shorts Green Nué Notes
Booztlet.com
Nué Notes
Solan Dress Knælang Kjole Multi/mønstret Nué Notes
34 / 36 / 38 / 40
Boozt.com
Nué Notes
Mallian Dress Blue Nué Notes
Booztlet.com
Nué Notes
Hayden Shirt Black Nué Notes
Booztlet.com
Nué Notes
Lisa Blouse Black Nué Notes
Booztlet.com
Nué Notes
Delphine Dress Green Nué Notes
Booztlet.com
Nué Notes
Viola Pullover Brown Nué Notes
Booztlet.com
Nué Notes
Christopher Waistcoat Vests Quilted Vests Sort Nué Notes
34 / 38 / 42
Boozt.com
Nué Notes
Khloe Waistcoat Patterned Nué Notes
Booztlet.com
Nué Notes
Virginia Dress Knælang Kjole Blå Nué Notes
40 / 42
Boozt.com
Nué Notes
Capri Waistcoat Green Nué Notes
Booztlet.com
Nué Notes
Titus Dress Patterned Nué Notes
Booztlet.com
Nué Notes
Valeria Dress White Nué Notes
Booztlet.com
Nué Notes
Carola Pants Bukser Med Lige Ben Multi/mønstret Nué Notes
34 / 36 / 38 / 42
Boozt.com
Nué Notes
Pablo Pants Patterned Nué Notes
Booztlet.com
Nué Notes
Theodor Dress Brown Nué Notes
Booztlet.com
Nué Notes
Nova Pants Black Nué Notes
Booztlet.com
Eksklusive Nué Notes
Det danske brand Nué Notes blev stiftet i 2007 af de to ejere bag multibrand-butikken Nué i København. Det startede som en lille eksklusiv kollektion med items udelukkende produceret i lækkert skind, men med sin hastigt voksende succes, kom udvalget hurtigt til også at rumme mange fine styles og accessories.
I dag produceres meget af tøjet fra de fire årlige kollektioner i fine materialer som silke, uld, viskose og bomuld. Nué Notes' mission er at kunne klæde alle typer kvinder på til enhver anledning. Det er den moderne kvinde med mange facetter, dette brand klæder på.
Eksempelvis er du med en Nué Notes skjorte altid klædt stilrigtigt på – sæt den gerne sammen med en feminin nederdel eller brug den under en vamset strik. Desuden kan du altid føle dig tryg ved at iføre dig en Nué Notes kjole; brug den på kontoret med sneakers eller til fest sammen med et par smukke stilletter. Du finder noget til alle anledninger i kollektionerne fra dette eksklusive brand.
Flere danske darlings
Ud over Nué Notes huser vi her i Danmark en lang række andre cool fashion brands. Lad dig eksempelvis friste af de mange yndige kreationer fra Munthe. Mærket har eksisteret siden 1994, hvor det dengang hed Muntheplussimonsen. I 2014 blev det nytænkt og relanceret og går altså nu under det mere simple navn, Munthe. Den kreative drivkraft bag brandet er Naja Munthe, der er primus motor på de syv årlige kollektioner. Kollektioner, der indeholder alt, hvad det feminine kvindehjerte måtte begære.
Du kan også blive inspireret af danske Heartmade. Det blev stiftet i 1998 af designeren Julie Fagerholt. Det startede med en lille eksklusiv kollektion, men allerede to år efter, i år 2000, havde det udviklet sig til et populært såkaldt ready-to-wear brand. I dag tæller kollektionen både tøj, sko, tasker og solbriller og sælges mange steder i Danmark og i store dele af Europa.
Uanset om du er på udkig efter Nué Notes' items eller kreationer fra andre dygtige, danske designere, finder du det her hos Katoni. Vi har samlet alle vores favoritter, så du let kan finde frem til det helt perfekte outfit – både til hverdag og fest. Du kan desuden tilføje ordet 'udsalg' i søgefeltet og derved få vist lækkert tøj til ekstra gode priser. God jagt!