The North Face jakker
Filter / Sortér
Herre
Dame
Udsalg
Spar mest
Gratis fragt
Gratis retur
e-mærket
Plus size
Ingen mærker passede til søgningen
The North Face
The North Face Polartec Fleece Half Zip Black
S / XL / M / L / XXL
Careofcarl.dk
The North Face
The North Face Heritage 86 Hi-tek Mountain Jacket Super Sonic Blue
M / S / L
Careofcarl.dk
The North Face
The North Face Denali Jacket Black
XL
Careofcarl.dk
The North Face
The North Face Polartec Fleece Half Zip Deep Grass Green
S / M / L / XL / XXL
Careofcarl.dk
The North Face
The North Face Heritage M66 Utility Jacket Camo
S / M / L / XL
Careofcarl.dk
The North Face
The North Face Heritage Hi-tek Nuptse Jacket Utility Brown
S / M / L / XL
Careofcarl.dk
The North Face
The North Face Himalayan Insulated Puffer Jacket Black
M / S / L / XL / XXL
Careofcarl.dk
The North Face
The North Face Mountain Athletics Windstopper Black
XL / S / M / XXL
Careofcarl.dk
The North Face
The North Face Polartec Fleece Full Zip Super Sonic Blue
S / M / L / XL / XXL
Careofcarl.dk
The North Face
The North Face Heritage Fleece Pile Half Zip Super Sonic Blue
M / L
Careofcarl.dk
The North Face
The North Face Polartec Fleece Full Zip Black
S / M / L / XL
Careofcarl.dk
The North Face
The North Face Hydrenaline 2000 Jacket Black
L
Careofcarl.dk
The North Face
The North Face Denali Jacket Super Sonic Blue
XL / M / S / L / XXL
Careofcarl.dk
The North Face
The North Face 1996 Retro Nuptse Jacket Super Sonic Blue
XL / S / M / L
Careofcarl.dk
The North Face
The North Face 1996 Retro Nuptse Jacket Summit Navy
M / S / L
Careofcarl.dk
The North Face
The North Face Heritage Fleece Pile Jacket Khaki Stone
XL / S / L / XXL
Careofcarl.dk
The North Face
The North Face Heritage Fleece Pile Jacket Black
M / L / XL
Careofcarl.dk
The North Face
The North Face 2000 Mountain Shell Jacket Black
XL / S / M / L
Careofcarl.dk
The North Face
The North Face Hikesteller Parka Skaljakke Damer Vinterjakker Blå S
Intersport.dk
The North Face
The North Face Cragmont Fleecejakke Damer Tøj Sort M
Intersport.dk
-30%
The North Face
The North Face Hikesteller Parka Skaljakke Damer Tøj Sort S
Intersport.dk
-31%
The North Face
The North Face Dryzzle Futurelight Skaljakke Damer Tøj Grøn L
Intersport.dk
-11%
The North Face
The North Face Thermoball Eco Packable Jacket Herrer Jakker Blå M
Intersport.dk
The North Face
The North Face Dryzzle Futurelight Lang Skaljakke Damer Jakker S
Intersport.dk
-26%
The North Face
The North Face Dryzzle Futurelight Skaljakke Damer Jakker Sort S
Intersport.dk
The North Face
W Hikesteller Parka Shell Jacket - Eu Outerwear Sport Jackets Grøn The North Face
XS / S / M / L
Boozt.com
The North Face
W Quest Jacket - Eu Outerwear Rainwear Rain Coats Blå The North Face
XS / S / M / L / XL
Boozt.com
The North Face
W Cycl Jkt Outerwear Sport Jackets Multi/mønstret The North Face
L / XL
Boozt.com
The North Face
W Quest Jacket - Eu Outerwear Rainwear Rain Coats Blå The North Face
XS / S / M / L / XL
Boozt.com
The North Face
W Dryzzle Fl Jkt Outerwear Sport Jackets Blå The North Face
M / L
Boozt.com
-14%
The North Face
The North Face Diablo Dunjakke Damer Vinterjakker Sort L
Intersport.dk
The North Face
W Hikesteller Parka Shell Jacket - Eu Outerwear Sport Jackets Lilla The North Face
XS / S / M / L
Boozt.com
-33%
The North Face
The North Face Hortons Skaljakke Damer Jakker Sort Xs
Intersport.dk
The North Face
W Hikesteller Parka Shell Jacket - Eu Outerwear Sport Jackets Blå The North Face
XS / S / M / L
Boozt.com
-31%
The North Face
The North Face 100 Glacier Fleece Vest Herrer Tøj Grøn L
Intersport.dk
The North Face
W Quest Jacket - Eu Outerwear Rainwear Rain Coats Brun The North Face
XS / S / M / L / XL
Boozt.com
The North Face
W Hikesteller Parka Shell Jacket - Eu Outerwear Sport Jackets Blå The North Face
XS / S / M / L
Boozt.com
The North Face
W Quest Jacket - Eu Outerwear Rainwear Rain Coats Rød The North Face
XS / S / M / L / XL
Boozt.com
The North Face
W Quest Jacket - Eu Outerwear Rainwear Rain Coats Hvid The North Face
XS / S / M / L / XL
Boozt.com
The North Face
W Quest Jacket - Eu Outerwear Rainwear Rain Coats Grøn The North Face
XS / S / M / L / XL
Boozt.com
-13%
The North Face
The North Face Apex Flex Goretex® 2.0 Skaljakke Herrer Tøj Blå S
Intersport.dk
The North Face
W Cycl Jkt Outerwear Sport Jackets Sort The North Face
L / XL
Boozt.com
The North Face
W Hikesteller Parka Shell Jacket - Eu Outerwear Sport Jackets Rød The North Face
XS / S / M / L
Boozt.com
The North Face
W Quest Jacket - Eu Outerwear Rainwear Rain Coats Grå The North Face
XS / S / M / L / XL
Boozt.com
The North Face
W Dryzzle Fl Jkt Outerwear Sport Jackets Sort The North Face
M / L
Boozt.com
-11%
The North Face
The North Face Diablo Dunvest Herrer Tøj Sort Xl
Intersport.dk
The North Face
W Quest Jacket - Eu Outerwear Rainwear Rain Coats Blå The North Face
XS / S / M / L / XL
Boozt.com
The North Face
W Quest Jacket - Eu Outerwear Rainwear Rain Coats Blå The North Face
XS / S / M / L / XL
Boozt.com
The North Face
W Quest Jacket - Eu Outerwear Rainwear Rain Coats Grøn The North Face
XS / S / M / L / XL
Boozt.com
The North Face
W Quest Jacket - Eu Outerwear Rainwear Rain Coats Sort The North Face
XS / S / M / L / XL
Boozt.com
The North Face
W Quest Jacket - Eu Outerwear Rainwear Rain Coats Grøn The North Face
XS / S / M / L / XL
Boozt.com
The North Face
W Hikesteller Parka Shell Jacket - Eu Outerwear Sport Jackets Sort The North Face
XS / S / M / L
Boozt.com
-9%
The North Face
The North Face Diablo Dunjakke Herrer Vinterjakker Grøn Xxl
Intersport.dk
The North Face
The North Face Dryzzle Futurelight Skaljakke Herrer Tøj Grøn 2xl
Intersport.dk
The North Face
Jakker The North Face Hyalite Down
EU S / EU L / EU XS / EU M
Spartoo.dk
The North Face
Jakker The North Face Diablo Down
EU S / EU L / EU XS / EU M
Spartoo.dk
The North Face
Jakker The North Face Sangro Jacket
EU S / EU L / EU XL / EU M
Spartoo.dk
The North Face
Jakker The North Face Cragmont Fleece
EU L / EU XS
Spartoo.dk
The North Face
Jakker The North Face Ventrix Midlayer
EU S / EU L / EU XS / EU M
Spartoo.dk
The North Face
Jakker The North Face Ma Wind Full Zip
EU S / EU L / EU M
Spartoo.dk
The North Face
Jakker The North Face Royal Arch
EU S / EU L / EU XS / EU M
Spartoo.dk
The North Face
Jakker The North Face Diablo Recycled Down Jacket
EU S / EU XS / EU M
Spartoo.dk
The North Face
Jakker The North Face Nimble
EU XL / EU M
Spartoo.dk
The North Face
Jakker The North Face Dawn Turn 25 Cordura Shell
EU S / EU XS / EU M
Spartoo.dk
The North Face
Jakker The North Face Diablo Down
EU S / EU L / EU XS / EU M
Spartoo.dk
The North Face
Jakker The North Face Diablo Down Hoodie
EU S / EU L / EU XS / EU M
Spartoo.dk
The North Face
Jakker The North Face Mc Murdo 2
EU S / EU L / EU XXL / EU XL
Spartoo.dk
The North Face
Jakker The North Face Simple Dome Hoodie
EU S / EU XS
Spartoo.dk
The North Face
Jakker The North Face Hikesteller Parka
EU S / EU L / EU M
Spartoo.dk
-40%
The North Face
Vindjakker The North Face Farside Jacket
S / M / L / XL
Spartoo.dk
The North Face
Jakker The North Face Ma Lab Thermoball
EU L / EU XL / EU M
Spartoo.dk
The North Face
Jakker The North Face Bettaforca Lt Down
EU S / EU L / EU XL / EU M
Spartoo.dk
-20%
The North Face
Vindjakker The North Face Antora Jacket
M / L / XL
Spartoo.dk
The North Face
Jakker The North Face Diablo Down Hoodie
EU S / EU L / EU XXL / EU XL / EU M
Spartoo.dk
The North Face
Jakker The North Face Diablo Down
EU S / EU L / EU XXL / EU XL / EU M
Spartoo.dk
The North Face
Jakker The North Face Grivola Ins
EU S / EU L / EU XXL / EU XL / EU M
Spartoo.dk
The North Face
Jakker The North Face Royal Arch
EU S / EU L / EU XL / EU M
Spartoo.dk
The North Face
Jakker The North Face Ventrix Midlayer
EU S / EU XL / EU M
Spartoo.dk
The North Face
Jakker The North Face M Grivola Ins Jkt
EU L / EU XL / EU M
Spartoo.dk
-30%
The North Face
Vindjakker The North Face Cyclone Jacket 3
S / M / L
Spartoo.dk
The North Face
The North Face Windy Peak Anorak Damer Tøj Hvid S
Intersport.dk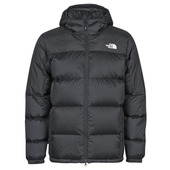 The North Face
Dynejakker The North Face Diablo Down Hoodie
XL / XXL
Spartoo.dk
The North Face
The North Face Nuptse 1996 Jacket, Black
XL / S / M / L
Sizeofficial.dk
The North Face
The North Face '92 Low-fi Hi-tek Nuptse Jacket, Blue
S / M / L / XL
Sizeofficial.dk
The North Face
The North Face Lhotse Duster Feather Down Parka, Black
S / M / L
Sizeofficial.dk
The North Face
The North Face 3l Dryvent Carduelis Jacket, Purple
S / M / L / XL
Sizeofficial.dk
The North Face
The North Face Hooded Campshire Shirt, Brown
S / XL / M
Sizeofficial.dk
The North Face
The North Face Seasonal Mountain Jacket Sand
S / L
Quint.dk
The North Face
The North Face Tnf Farside Jacket Sort/navy
M / L
Quint.dk
The North Face
The North Face Nuptse 1996 Jakke Herre, Blue
M / S / L
Sizeofficial.dk
The North Face
The North Face Carduelis Jacket, Orange
XL / S / M / L
Sizeofficial.dk
The North Face
The North Face '92 Low-fi Hi-tek Nuptse Jacket, Brown
S / M / L / XL
Sizeofficial.dk
The North Face
The North Face Carduelis Jacket, Blue
S / M / L / XL
Sizeofficial.dk
The North Face
The North Face Seasonal Denali Jacket, Black
S / XL / L
Sizeofficial.dk
The North Face
The North Face 3l Dryvent Carduelis Jacket, Black
XL / S / M / L
Sizeofficial.dk
The North Face
The North Face Extreme Pile Jacquard Fleece, Yellow
XL
Sizeofficial.dk
-47%
The North Face
The North Face Mtn Lgt Dnt Ins Jakke Grøn
XS / M
Quint.dk
The North Face
The North Face Nuptse Sherpa Jacket, Black
XL / S / M
Sizeofficial.dk
The North Face
The North Face Nuptse 1996 Jacket, Black
XL
Sizeofficial.dk
The North Face
The North Face 100 Glacier Quarter-zip Fleece, Pink
L / XL
Sizeofficial.dk
The North Face jakker - fra kolde bjergsider til trendy street style
Du har formentlig allerede hørt om det amerikanske mærke The North Face. Virksomheden blev stiftet i USA - nærmere bestemt i 1966 i San Fransisco. Dengang henvendte brandet sig til folk, der klatrer og heraf navnet, som henviser til den koldeste side af et bjerg. Det udviklede sig dog hurtigt til et fashion outdoor brand målrettet moderne og kvalitetsbevidste forbrugere.
Kollektionerne udviklede sig også hurtigt til at indeholde tøj, sko, overtøj og tilbehør til både kvinder og mænd. Særligt jakkerne har vist sig at blive en sand favorit hos outdoor entusiaster såvel som stilfulde modeelskere verden over.
I 90'erne slog mærket for alvor igennem som et cool streetwear brand, og det har sidenhen opnået enorm popularitet for deres jakker med det ikoniske logo. Gennem tiden har brandet desuden været sponsor for flere verdenskendte atleter inden for både skiløb, snowboarding og klatring.
Fornuftigt klædt på til alle årets sæsoner
Som sagt er dette brand i særdeleshed blevet anerkendt på verdensplan for deres overtøj i høj kvalitet. The North Face jakker fås til både kvinder og mænd og faktisk også til børn. Modellerne kommer i mange farver og typer; korte som lange og til sommer- og vinterbrug.
En kort vindjakke er et godt bud til årets lunere måneder, hvor du ikke søger en varm og foret jakke, men derimod en jakke som er vand- og vindtæt og lige til at tage af og på i det omskiftelige danske vejr.
Til de køligere måneder kan en dunjakke være et smart valg, og allerede i begyndelsen af 00'erne satte The North Face faktisk verdensrekord i salg af dunjakker. Det var deres velkendte sorte, korte dunjakke med det hvide logo på brystet, som blev solgt i enorme antal over store dele af verden. For mange blev en The North Face jakke på den måde en investering, der kunne holde dig varm og smart sæson efter sæson.
Find jakker fra The North Face og andre outdoor brands
Hos Katoni holder vi skarpt øje med tidens trends, og derfor har vi naturligvis også et stort udvalg af skønne The North Face jakker her på sitet. Fordi vinteren ofte er kold og lang her i Danmark, kender vi vigtigheden af en varm, isolerende kvalitetsjakke.
Derfor har vi også et andet outdoor brand i ærmet, som ligeledes laver outdoor wear af højeste kvalitet til både mænd og kvinder: Peak Performance. Brandet blev grundlagt i Sverige i 1986 og har sidenhen nydt enorm popularitet; først i Skandinavien og senere også i store dele af den vestlige verden. Peak Performance jakker er ligeledes udformet i et sporty look og med en superhøj kvalitet, der beskytter dig mod vind og vejr.
Vi har overtøj til begge køn og i materialer lige fra dun til uld. Lad dig inspirere af det store udvalg fra både danske og internationale designere og naturligvis i sæsonens mest populære farver. Du kan med fordel gøre brug af filteret 'Udsalg', hvis du gerne vil præsenteres for jakker på tilbud.
Et godt råd når du skal købe dig en vinterjakke er at huske, at der skal være plads til ekstra lag som eksempelvis en sweater under jakken. I vinterhalvåret oplever vi ofte minusgrader og frostvejr her i Danmark, og netop derfor er det vigtigt, at jakken giver plads til flere lag tykt tøj. Og endelig: Vælg en jakke i en farve og facon, du ikke bliver træt af. Det er trods alt en jakke, du skal have på langt de fleste dage i årets kolde måneder.