Esprit kjoler
Filter / Sortér
Dame
Udsalg
Spar mest
Gratis fragt
Gratis retur
e-mærket
Plus size
Ingen mærker passede til søgningen
Esprit
Ribbed Midi Dress Dresses Knitted Dresses Sort Esprit Casual
M / L / XL
Boozt.com
Esprit
Ribbed Midi Dress Dresses Knitted Dresses Multi/mønstret Esprit Casual
M / L / XL
Boozt.com
Esprit
Containing Tencel™: Striped Dress Dresses T-shirt Dresses Multi/mønstret Esprit Casual
XS / S
Boozt.com
Esprit
Midi Dress With Appliquéd Stripes Knælang Kjole Hvid Esprit Casual
36 / 40
Boozt.com
-30%
Esprit
Korte Kjoler Esprit Chiffo Dres
DE 34 / DE 36
Spartoo.dk
-30%
Esprit
Korte Kjoler Esprit Sg-091cc1e309 Dress
DE 38 / DE 36
Spartoo.dk
-30%
Esprit
Korte Kjoler Esprit Per Chiffon Pri
DE 34 / DE 40
Spartoo.dk
-30%
Esprit
Korte Kjoler Esprit Cve Aop Crepe D
XS / S / M / L
Spartoo.dk
-30%
Esprit
Korte Kjoler Esprit Fake Cupro Drss
XS / S / M / L
Spartoo.dk
-30%
Esprit
Lange Kjoler Esprit Dress Midi Aop
DE 34 / DE 40 / DE 38 / DE 36
Spartoo.dk
Esprit
Women Dresses Knitted Midi Dresses Summer Dresses Hvid Esprit Collection
S
Boozt.com
-10%
Esprit
Korte Kjoler Esprit Dress
7 størrelser
Spartoo.dk
-30%
Esprit
Korte Kjoler Esprit Cve Aop Crepe
XS / S / M / L
Spartoo.dk
-30%
Esprit
Korte Kjoler Esprit Cve Aop Crepe D
S / L
Spartoo.dk
-30%
Esprit
Lange Kjoler Esprit Robe Print
DE 34 / DE 38 / DE 36
Spartoo.dk
-10%
Esprit
Korte Kjoler Esprit Dress Matt Shin
DE 34 / DE 40 / DE 38 / DE 36
Spartoo.dk
Esprit
Dress Made Of Lenzing™ Ecovero™ Red Esprit Casual
Booztlet.com
Esprit
Midi Dress With A Sparkly Boat Neckline Grey Esprit Collection
Booztlet.com
Esprit
Women Dresses Light Woven Kneelength Patterned Esprit Collection
Booztlet.com
Esprit
Belted Midi Dress, Wool Blend Grey Esprit Casual
Booztlet.com
Esprit
Dresses Woven Blue Edc By Esprit
Booztlet.com
Esprit
Jersey Mini Dress Black Esprit Casual
Booztlet.com
Esprit
Dresses Light Woven Brown Edc By Esprit
Booztlet.com
Esprit
Crinkle Satin Midi Dress With Floral Print Green Esprit Collection
Booztlet.com
Esprit
Containing Tencel™: Striped Dress Patterned Esprit Casual
Booztlet.com
Esprit
Dress In Blended Linen Black Esprit Casual
Booztlet.com
Esprit
Dresses Knitted Beige Edc By Esprit
Booztlet.com
Esprit
Women Dresses Light Woven Maxi Blue Esprit Collection
Booztlet.com
Esprit
Shirt Dress With Belt Khaki Esprit Casual
Booztlet.com
Esprit
Crêpe Shirt Dress Navy Esprit Casual
Booztlet.com
Esprit
Maxi Shirt Dress With Lenzing™ Ecovero™ Green Esprit Collection
Booztlet.com
Esprit
Jersey Dress With Shoulder Pads Grey Esprit Collection
Booztlet.com
Esprit
Dresses Light Woven Patterned Esprit Casual
Booztlet.com
Esprit
V-necked Midi Dress Grey Esprit Casual
Booztlet.com
Esprit
Women Dresses Light Woven Mini Brown Esprit Casual
Booztlet.com
Esprit
Jersey Dress With Frills, Lenzing™ Ecovero™ Black Esprit Casual
Booztlet.com
Esprit
Knitted Dress With Mock Neck Beige Esprit Casual
Booztlet.com
Esprit
Knitted Dress With Mock Neck Grey Esprit Casual
Booztlet.com
Esprit
Women Dresses Light Woven Kneelength Grey Esprit Collection
Booztlet.com
Esprit
Jersey Dress With Tencel ™ Black Esprit Casual
Booztlet.com
Esprit
Women Dresses Light Woven Mini Pink Esprit Casual
Booztlet.com
Esprit
Sporty Punto Mix & Match Dress Black Esprit Collection
Booztlet.com
Esprit
Shirt Dress With Belt Navy Esprit Casual
Booztlet.com
Esprit
Knitted Dress With Mock Neck Black Esprit Casual
Booztlet.com
Esprit
Checked Satin Dress, Lenzing™ Ecovero™ Navy Esprit Collection
Booztlet.com
Esprit
Containing Tencel™: Striped Dress Patterned Esprit Casual
Booztlet.com
Esprit
Midi Dress With Appliquéd Stripes White Esprit Casual
Booztlet.com
Esprit
Patterned Shirt Dress Patterned Esprit Casual
Booztlet.com
Esprit
Dresses Flat Knitted Khaki Edc By Esprit
Booztlet.com
Esprit
V-neck Jersey Dress With All-over Print Grey Esprit Collection
Booztlet.com
Esprit
Women Dresses Knitted Midi Black Esprit Casual
Booztlet.com
Esprit
Women Dresses Light Woven Mini Black Esprit Collection
Booztlet.com
Esprit
Flounced Dress With Lenzing™ Ecovero™ Khaki Esprit Collection
Booztlet.com
Esprit
Dresses Flat Knitted Black Edc By Esprit
Booztlet.com
Esprit
Checked Midi Dress Blue Esprit Collection
Booztlet.com
Esprit
Women Dresses Flat Knitted Kneelength Green Esprit Casual
Booztlet.com
Esprit
Corduroy Midi Dress Red Esprit Casual
Booztlet.com
Esprit
Mesh Dress In A Wrap Look With A Print Patterned Esprit Casual
Booztlet.com
Esprit
Shirt Dress With Lenzing™ Ecovero™ Black Esprit Collection
Booztlet.com
Esprit
Poplin Mini Dress Blue Esprit Collection
Booztlet.com
Esprit
Viscose Midi Dress With All-over Print Blue Esprit Casual
Booztlet.com
Esprit
Shirt Style Woven Midi Dress Navy Esprit Collection
Booztlet.com
Esprit
Dresses Flat Knitted Navy Esprit Casual
Booztlet.com
Esprit
Drape Midi Dress Navy Esprit Collection
Booztlet.com
Esprit
Made Of Tencel™: Tunic Dress With A Belt Pink Esprit Casual
Booztlet.com
Esprit
Dresses Light Woven Black Edc By Esprit
Booztlet.com
Esprit
Women Dresses Knitted Below Knee Patterned Esprit Collection
Booztlet.com
Esprit
Women Dresses Light Woven Midi Brown Esprit Collection
Booztlet.com
Esprit
Modern, Printed Lenzing™ Ecovero™ Dress Patterned Esprit Collection
Booztlet.com
Esprit
Women Dresses Light Woven Midi Orange Esprit Casual
Booztlet.com
Esprit
Dresses Knitted Grey Edc By Esprit
Booztlet.com
Esprit
Shirt Dress With Lenzing™ Ecovero™ Navy Esprit Collection
Booztlet.com
Esprit
Knee-length Knitted Dress Navy Esprit Casual
Booztlet.com
Esprit
Dresses Flat Knitted Grey Esprit Casual
Booztlet.com
Esprit
Women Dresses Flat Knitted Kneelength Black Esprit Casual
Booztlet.com
Esprit
Printed Midi-length Mesh Dress Patterned Esprit Collection
Booztlet.com
Esprit
Prince Of Wales Mix & Match Dress Grey Esprit Collection
Booztlet.com
Esprit
Dresses Knitted Black Edc By Esprit
Booztlet.com
Esprit
Women Dresses Light Woven Midi Blue Esprit Collection
Booztlet.com
Esprit
Punto Jersey Dress Navy Esprit Casual
Booztlet.com
Esprit
Satin Dress Made Of Lenzing™ Ecovero™ Red Esprit Collection
Booztlet.com
Esprit
Blended Linen And Viscose Woven Midi Dress Black Esprit Casual
Booztlet.com
Esprit
Dresses Woven Black Edc By Esprit
Booztlet.com
Esprit
Patterned Satin Dress Beige Esprit Collection
Booztlet.com
Esprit
Women Dresses Light Woven Midi Navy Esprit Collection
Booztlet.com
Esprit
Women Dresses Light Woven Midi Orange Esprit Casual
Booztlet.com
Esprit
Women Dresses Light Woven Mini Black Esprit Casual
Booztlet.com
Esprit
Patterned Satin Dress Brown Esprit Collection
Booztlet.com
Esprit
Crinkled Midi Dress With All-over Print Navy Esprit Collection
Booztlet.com
Esprit
Patterned Dress Patterned Esprit Collection
Booztlet.com
Esprit
Short-sleeved Midi Dress With Floral Pattern Red Esprit Casual
Booztlet.com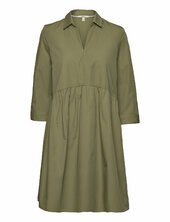 Esprit
Women Dresses Light Woven Midi Khaki Esprit Casual
Booztlet.com
Esprit
Poplin Mini Dress Green Esprit Collection
Booztlet.com
Esprit
Crêpe Dress With A Waterfall Collar Blue Esprit Collection
Booztlet.com
Esprit
Polo-neck Dress Black Esprit Casual
Booztlet.com
Esprit
Dress In Blended Linen Brown Esprit Casual
Booztlet.com
Esprit
Knitted Dress Red Esprit Casual
Booztlet.com
Esprit
Women Dresses Woven Midi Black Esprit Collection
Booztlet.com
Esprit
Crinkled Midi Dress With Belt Black Esprit Casual
Booztlet.com
Esprit
Dresses Knitted Black Edc By Esprit
Booztlet.com
Esprit
Women Dresses Light Woven Midi Blue Esprit Casual
Booztlet.com
Esprit
Women Dresses Light Woven Mini Brown Esprit Collection
Booztlet.com
Esprit
Floral Print Dress, Lenzing™ Ecovero™ Patterned Esprit Casual
Booztlet.com
Esprit
Crinkled Midi Dress With All-over Print Cream Esprit Collection
Booztlet.com
Esprit
Viscose Midi Dress With All-over Print Blue Esprit Casual
Booztlet.com
Esprit
Women Dresses Flat Knitted Kneelength Navy Esprit Casual
Booztlet.com
Esprit
Lightweight Shirt Dress Pink Esprit Casual
Booztlet.com
Esprit
Printed Midi Dress, Lenzing™ Ecovero™ Patterned Esprit Casual
Booztlet.com
Esprit
Women Dresses Flat Knitted Mini Brown Esprit Casual
Booztlet.com
Esprit
Women Dresses Light Woven Mini Green Esprit Casual
Booztlet.com
Esprit
Flounced Dress With Lenzing™ Ecovero™ Black Esprit Collection
Booztlet.com
Esprit
Dresses Light Woven Blue Edc By Esprit
Booztlet.com
Esprit
Women Dresses Light Woven Midi Navy Esprit Casual
Booztlet.com
Esprit
With Cashmere And Wool: Fine Knit Maxi Dress Grey Esprit Collection
Booztlet.com
Esprit
Dresses Light Woven Patterned Esprit Casual
Booztlet.com
Esprit
Dress Made Of Lenzing™ Ecovero™ Green Esprit Casual
Booztlet.com
Esprit
Flounced Midi Dress, Lenzing™ Ecovero™ Burgundy Esprit Casual
Booztlet.com
Esprit
Dresses Knitted Green Edc By Esprit
Booztlet.com
Esprit
Satin Midi Dress Green Esprit Collection
Booztlet.com
Esprit
Knee-length Knitted Dress Black Esprit Casual
Booztlet.com
Se min Esprit kjole
Den er en sikker vinder til alle anledninger. Du kan altid bære en kjole, hvad end du skal til bryllup, på arbejde eller tulle en tur ned langs strøget. Esprits kjoler kan fås til hverdag og fest, til det spraglede, farverige eller enkle humør. Brandets kollektioner indeholder både de helt enkle basic kjoler og de festlige med ekstra detaljer - løse, stramme, korte og lange kjoler.
Hvilken kvinde vil ikke gerne have garderobeskabet fyldt op med lækre kjoler? Og hvorfor ikke eje de lækre Esprit kjoler? Deres kollektioner rummer yndige sprudlende kjoler med mønstre og masser af friske farver, men også helt enkle designs i mere afdæmpede farver. Derudover kan du også vælge mellem løse oversize modeller eller stramme kjoler som fremhæver formerne.
En lækker Esprit strikkjole kunne være en del af den danske vinters favorit-outfits. Til sådan en smart sag kan du både sætte et par vamsede vinterstøvler til, et par sneakers og endda et par praktiske gummistøvler vil kunne bæres uden over de uldne strømpebukser. Esprits sommerkjoler er også et sikkert hit. De farverige kjoler pifter sommerlooket op og de løse modeller giver mulighed for at få masser af luft i skørterne på en varm sommerdag. Her kan outfittet også suppleres med alverdens fodtøj og skønne items. Du kan have alt lige fra sneakers, stilletter og sandaler på. Du kan dresse op og ned med skovalget og derudover tilføje flere smykker til finere lejligheder og mere dæmpede til en dag på jobbet.
Kollektionerne følger også den udbredte denimmode. De har fede denim kjoler, og denim, det kan bruges hele året rundt. Esprit har noget for enhver smag og hos Katoni vil vi præsentere dig for et stort udvalg af alle disse skønheder.
Og ikke mindst, så er det muligt at finde flere af Esprit kjolerne på udsalg! Med Katonis adskillige søgefunktioner kan du finde frem til lige præcis den kjolestil du ønsker. Du kan vælge et prisleje-interval - Esprits kjoler ligger typisk omkring 300-800 kroner, men fordelen er så også, at du specifikt kan søge på Esprit kjoler på udsalg, eller dem hvorpå du sparer mest. Sådan kan du altså finde frem til nogen af de bedste online priser. Derudover kan du vælge dine præferencer inden for farve og selvfølgelig markere den ønskede størrelse. Så du er kun få klik fra at være klar til at vise dig frem i de yndige Esprit kjoler.
Super lækre kjoler i bæredygtige materialer
Esprit er et amerikansk modebrand fra det solrige Californien, som blev stiftet i 1963. Især er de kendt for at producere tøj der følger de seneste modetendenser i branchen. Deres designs er både originale og kreative, og man kan nærmest mærke den passion, som hvert eneste stykke tøj indeholder. Esprits kollektioner tager udgangspunkt i bæredygtighed og dette er en af tøjmærkets kerneværdier. Materialerne er organiske og bæredygtige, og brandet forsøger så vidt muligt at genanvende deres tøj.
Rigtig god online shoppingtur!