Wood Wood
Filter / Sortér
Herre
Dame
Udsalg
Spar mest
Gratis fragt
Gratis retur
e-mærket
Plus size
Ingen mærker passede til søgningen
Wood Wood
Hugh Mj Sweatshirt Sweatshirt Trøje Grå Wood Wood
S
Boozt.com
Wood Wood
Caspian Half Zip Sweatshirt Trøje Creme Wood Wood
S / M / L / XL / XXL
Boozt.com
Wood Wood
Stefan Classic Trousers Chinos Bukser Beige Wood Wood
8 størrelser
Boozt.com
Wood Wood
Asta Lambswool Jumper Pullover Striktrøje Grå Wood Wood
XS / S / M
Boozt.com
Wood Wood
Linda Heavy Satin Trousers Bukser Med Svaj Navy Wood Wood
34
Boozt.com
Wood Wood
Colt 8w Trousers Chinos Bukser Sort Wood Wood
29 / 30
Boozt.com
Wood Wood
David Jm Street Fink Shirt Skjorte Casual Multi/mønstret Wood Wood
XS / S / M / L
Boozt.com
Wood Wood
Arianna Sheer Stripe Shirt Langærmet Skjorte Multi/mønstret Wood Wood
34 / 36 / 38 / 40 / 42
Boozt.com
Wood Wood
Stanley Crispy Check Trousers Casual Bukser Grøn Wood Wood
M
Boozt.com
Wood Wood
Adam Oxford Shirt Skjorte Casual Blå Wood Wood
XS / S / M / L / XL
Boozt.com
Wood Wood
Ilo Classic Denim Lige Jeans Creme Wood Wood
8 størrelser
Boozt.com
Wood Wood
Ilo Classic Denim Lige Jeans Creme Wood Wood
8 størrelser
Boozt.com
Wood Wood
Stanley Crisp Herringb Trousers Casual Bukser Khakigrønn Wood Wood
L / XL
Boozt.com
Wood Wood
Hannah Chiffon Blouse Bluse Langærmet Sort Wood Wood
34 / 36 / 38 / 40
Boozt.com
Wood Wood
Eli Cap Accessories Headwear Caps Blå Wood Wood
One Size
Boozt.com
Wood Wood
Adam Checked Flannel Shirt Skjorte Casual Grøn Wood Wood
S / M / L / XL
Boozt.com
Wood Wood
Avenir Crisp Herringb Shirt Overshirts Grøn Wood Wood
S / M / L / XL
Boozt.com
Wood Wood
Low Profile Corduroy Cap Accessories Headwear Caps Beige Wood Wood
One Size
Boozt.com
Wood Wood
Low Profile Twill Cap Accessories Headwear Caps Orange Wood Wood
One Size
Boozt.com
Wood Wood
Karlie Rigid Denim Lige Jeans Blå Wood Wood
W32 / L32
Boozt.com
Wood Wood
Stacy Jm Jogger Jacquard Vest Vests Knitted Vests Brun Wood Wood
XS / S / M / L
Boozt.com
Wood Wood
Garrik Vent Jacket Tynd Jakke Navy Wood Wood
M
Boozt.com
Wood Wood
Nylon Bucket Hat Accessories Headwear Bucket Hats Lyserød Wood Wood
57 / 59
Boozt.com
Wood Wood
Hester Shatter Logo Sweatshirt Sweatshirt Trøje Grøn Wood Wood
S / M / L / XL
Boozt.com
Wood Wood
Jess Sweatshirt Sweatshirt Trøje Hvid Wood Wood
XS / S / M / L
Boozt.com
Wood Wood
Andrew Classic Denim Shirt Skjorte Casual Navy Wood Wood
XS / XL
Boozt.com
Wood Wood
Karlie Rigid Denim Lige Jeans Blå Wood Wood
28/32
Boozt.com
Wood Wood
Eli Cap Accessories Headwear Caps Gul Wood Wood
One Size
Boozt.com
Wood Wood
Linn Heavy Drapy Trousers Trousers Suitpants Brun Wood Wood
34 / 36 / 38 / 40
Boozt.com
Wood Wood
Luca Lambswool Beanie Accessories Headwear Beanies Brun Wood Wood
One Size
Boozt.com
Wood Wood
Ventus Tech Stripe Down Jacket Foret Jakke Grøn Wood Wood
S / M / L / XL
Boozt.com
Wood Wood
Adam Oxford Shirt Skjorte Casual Blå Wood Wood
XS / S / M / L / XL
Boozt.com
Wood Wood
Low Profile Twill Cap Accessories Headwear Caps Blå Wood Wood
One Size
Boozt.com
Wood Wood
Ilo Rigid Denim Lige Jeans Blå Wood Wood
29/32 / 31/34 / W30 / L32
Boozt.com
Wood Wood
Avenir Twill Shirt Skjorte Casual Grøn Wood Wood
XS / S
Boozt.com
Wood Wood
Hester Shatter Logo Sweatshirt Sweatshirt Trøje Navy Wood Wood
S / M / L / XL
Boozt.com
Wood Wood
Tarlo Camo Bucket Hat Accessories Headwear Bucket Hats Khakigrønn Wood Wood
57 / 59
Boozt.com
Wood Wood
Jade Poplin Stripe Shirt Langærmet Skjorte Grøn Wood Wood
34 / 36 / 38 / 40
Boozt.com
Wood Wood
Paula Fine Wool Turtleneck Turtleneck Rullekravetrøje Navy Wood Wood
XS / S / M / L / XL
Boozt.com
Wood Wood
Baltazar Tech Shorts Shorts Casual Grøn Wood Wood
S
Boozt.com
Wood Wood
Colt 8w Trousers Chinos Bukser Blå Wood Wood
29 / 30
Boozt.com
Wood Wood
Ilo Classic Denim Lige Jeans Blå Wood Wood
8 størrelser
Boozt.com
Wood Wood
Hester Ivy Sweatshirt Sweatshirt Trøje Blå Wood Wood
XS / S / M / L / XL
Boozt.com
Wood Wood
Eli Cap Accessories Headwear Caps Gul Wood Wood
One Size
Boozt.com
Wood Wood
Adam Classic Flannel Shirt Skjorte Casual Sort Wood Wood
XS / S / XL
Boozt.com
Wood Wood
Fred Ivy Hoodie Hoodie Trøje Sort Wood Wood
S / M / L / XL
Boozt.com
Wood Wood
Eli Badge Cap Accessories Headwear Caps Creme Wood Wood
One Size
Boozt.com
Wood Wood
Nylon Bucket Hat Accessories Headwear Bucket Hats Grøn Wood Wood
57 / 59
Boozt.com
Wood Wood
Jess Sweatshirt Sweatshirt Trøje Grå Wood Wood
XS / S / M / L
Boozt.com
Wood Wood
Eddie Classic Hoodie Hoodie Trøje Navy Wood Wood
XS / S / M / L / XL
Boozt.com
Wood Wood
Aisha Puff Wool Beanie Accessories Headwear Beanies Grå Wood Wood
One Size
Boozt.com
Wood Wood
Stefan 6w Trousers Chinos Bukser Navy Wood Wood
7 størrelser
Boozt.com
Wood Wood
Marcus Light Twill Trousers Chinos Bukser Blå Wood Wood
8 størrelser
Boozt.com
Wood Wood
Fred Ivy Hoodie Hoodie Trøje Blå Wood Wood
S / M / L / XL
Boozt.com
Wood Wood
Ilo Rigid Denim Lige Jeans Blå Wood Wood
11 størrelser
Boozt.com
Wood Wood
Luca Lambswool Beanie Accessories Headwear Beanies Sort Wood Wood
One Size
Boozt.com
Wood Wood
Clive Wool Shirt Overshirts Multi/mønstret Wood Wood
S / M / L / XL
Boozt.com
Wood Wood
Ian Aa Hoodie Hoodie Trøje Rød Wood Wood
S / M / L
Boozt.com
Wood Wood
Fabian Shirt Overshirts Sort Wood Wood
S
Boozt.com
Wood Wood
Paula Fine Wool Turtleneck Turtleneck Rullekravetrøje Beige Wood Wood
XS / S / M / L / XL
Boozt.com
Wood Wood
Manne Lambswool Vest Knitwear Knitted Vests Sort Wood Wood
S / M / L / XL
Boozt.com
Wood Wood
Ynes Skirt Kort Nederdel Creme Wood Wood
34 / 38
Boozt.com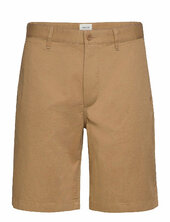 Wood Wood
Jonathan Light Twill Shorts Shorts Chinos Shorts Beige Wood Wood
8 størrelser
Boozt.com
Wood Wood
Aiden 2-pack Socks Underwear Socks Regular Socks Blå Wood Wood
40-42 / 37-39
Boozt.com
Wood Wood
Jess Sweatshirt Sweatshirt Trøje Hvid Wood Wood
XS
Boozt.com
Wood Wood
Sadie Poppytooth Trousers Trousers Suitpants Multi/mønstret Wood Wood
34 / 36 / 38
Boozt.com
Wood Wood
Beth Crinkled Shirt Langærmet Skjorte Grøn Wood Wood
34 / 36 / 38 / 42
Boozt.com
Wood Wood
Fred Ivy Hoodie Hoodie Trøje Grå Wood Wood
S / M / L / XL
Boozt.com
Wood Wood
Baltazar Tech Shorts Shorts Casual Gul Wood Wood
S
Boozt.com
Wood Wood
Sue Dress Dresses T-shirt Dresses Lyserød Wood Wood
XS
Boozt.com
Wood Wood
Brian Tennis Cap Accessories Headwear Caps Blå Wood Wood
One Size
Boozt.com
Wood Wood
Luca Beanie Multi Stripe Accessories Headwear Beanies Multi/mønstret Wood Wood
One Size
Boozt.com
Wood Wood
Hope Seal Sweatshirt Sweatshirt Trøje Grøn Wood Wood
XS
Boozt.com
Wood Wood
Conor Sports Sock Underwear Socks Regular Socks Hvid Wood Wood
43-45 / 40-42
Boozt.com
Wood Wood
Aiden 2-pack Socks Underwear Socks Regular Socks Sort Wood Wood
40-42 / 37-39
Boozt.com
Wood Wood
Low Profile Twill Cap Accessories Headwear Caps Grøn Wood Wood
One Size
Boozt.com
Wood Wood
Willow Wool Trousers Bukser Med Lige Ben Grå Wood Wood
34 / 36 / 38 / 40
Boozt.com
Wood Wood
Eli Cap Accessories Headwear Caps Grøn Wood Wood
One Size
Boozt.com
Wood Wood
Low Profile Twill Cap Accessories Headwear Caps Gul Wood Wood
One Size
Boozt.com
Wood Wood
Low Profile Twill Cap Accessories Headwear Caps Grå Wood Wood
One Size
Boozt.com
Wood Wood
Jonathan Light Twill Shorts Shorts Chinos Shorts Sort Wood Wood
8 størrelser
Boozt.com
Wood Wood
Low Profile Twill Cap Accessories Headwear Caps Grøn Wood Wood
One Size
Boozt.com
Wood Wood
Helene Skirt Knælang Nederdel Multi/mønstret Wood Wood
34
Boozt.com
Wood Wood
Eli Cap Accessories Headwear Caps Hvid Wood Wood
One Size
Boozt.com
Wood Wood
Eli Cap Accessories Headwear Caps Navy Wood Wood
One Size
Boozt.com
Wood Wood
Klara Fine Rib Dress Dresses T-shirt Dresses Sort Wood Wood
XS / S / M / L
Boozt.com
Wood Wood
Jonathan Light Twill Shorts Shorts Chinos Shorts Grøn Wood Wood
8 størrelser
Boozt.com
Wood Wood
Ventus Tech Stripe Down Jacket Foret Jakke Sort Wood Wood
S / M / L / XL
Boozt.com
Wood Wood
Eli Cap Accessories Headwear Caps Rød Wood Wood
One Size
Boozt.com
Wood Wood
Low Profile Twill Cap Accessories Headwear Caps Grøn Wood Wood
One Size
Boozt.com
Wood Wood
Brian Tennis Cap Accessories Headwear Caps Sort Wood Wood
One Size
Boozt.com
Wood Wood
Lilly Cable Jumper Pullover Striktrøje Orange Wood Wood
XS / S / M / L
Boozt.com
Wood Wood
Jess Sweatshirt Sweatshirt Trøje Blå Wood Wood
XS / S / M
Boozt.com
Wood Wood
Sue Dress Dresses T-shirt Dresses Khakigrønn Wood Wood
XS
Boozt.com
Wood Wood
Low Profile Twill Cap Accessories Headwear Caps Rød Wood Wood
One Size
Boozt.com
Wood Wood
Anne Lambswool Dress Dresses Knitted Dresses Grå Wood Wood
XS / S
Boozt.com
Wood Wood
Victor Vent Vest Vest Blå Wood Wood
S / M / XL
Boozt.com
Wood Wood
Becky Jacquard Track Top Sweatshirt Trøje Multi/mønstret Wood Wood
S / M / L
Boozt.com
Wood Wood
Adna Classic Denim Shirt Langærmet Skjorte Navy Wood Wood
34 / 36 / 38 / 40 / 42
Boozt.com
Wood Wood
Brian Tennis Cap Accessories Headwear Caps Multi/mønstret Wood Wood
One Size
Boozt.com
Wood Wood
Low Profile Twill Cap Accessories Headwear Caps Grøn Wood Wood
One Size
Boozt.com
Wood Wood
Jenn Stacked Logo Hoodie Hoodie Trøje Lilla Wood Wood
XS / S / M / L / XL
Boozt.com
Wood Wood
Grace Block Print Dress Knælang Kjole Blå Wood Wood
34
Boozt.com
Wood Wood
Vin Jacquard Beanie Accessories Headwear Beanies Blå Wood Wood
One Size
Boozt.com
Wood Wood
Charlize Poplin Stripe Shirt Langærmet Skjorte Lilla Wood Wood
34 / 36 / 38 / 40 / 42
Boozt.com
Wood Wood
Jenn Hoodie Hoodie Trøje Lyserød Wood Wood
XS / S / M / L
Boozt.com
Wood Wood
Low Profile Twill Cap Accessories Headwear Caps Creme Wood Wood
One Size
Boozt.com
Wood Wood
Ilo Classic Denim Lige Jeans Blå Wood Wood
8 størrelser
Boozt.com
Wood Wood
Soya Poplin Stripe Dress Knælang Kjole Blå Wood Wood
34 / 36 / 38 / 40
Boozt.com
Wood Wood
Conor Sports Sock Underwear Socks Regular Socks Hvid Wood Wood
43-45 / 40-42
Boozt.com
Wood Wood
Bailey Jacquard Skirt Kort Nederdel Orange Wood Wood
S / M / L
Boozt.com
Wood Wood
Jonathan Light Twill Shorts Shorts Chinos Shorts Navy Wood Wood
8 størrelser
Boozt.com
Wood Wood
Eli Badge Cap Accessories Headwear Caps Blå Wood Wood
One Size
Boozt.com
Wood Wood
Hope Seal Sweatshirt Sweatshirt Trøje Grå Wood Wood
XS
Boozt.com
Wood Wood
Fabian Shirt Overshirts Grøn Wood Wood
S
Boozt.com
Wood Wood
Luca Lambswool Beanie Accessories Headwear Beanies Blå Wood Wood
One Size
Boozt.com
Wood Wood
Anne Lambswool Dress Dresses Knitted Dresses Sort Wood Wood
XS / S
Boozt.com
Wood Wood
Stefan Classic Trousers Chinos Bukser Beige Wood Wood
8 størrelser
Boozt.com
Wood Wood
Marcus Light Twill Trousers Chinos Bukser Sort Wood Wood
8 størrelser
Boozt.com
Wood Wood
Bobby Pocket T-shirt T-shirt Sort Wood Wood
S / M / L / XL
Boozt.com
Wood Wood
I 2002 grundlagde de to venner Karl-Oskar Olsen og Brian SS Jensen det danske tøj- og skomærke Wood Wood. Mærkets internationale udbredelse har været ekspotentielt stigende, trods det faktum at de arbejder med udgangspunkt i Danmark, hvor de til daglig har base på indre Nørrebro i København. Herfra eksperimenterer de med at indoptage byens kultur og stemning i deres kollektioner.
Særlig den urbane livsstil, som findes på Nørrebro i København, fungerer som katalysator for brandet, hvor både musik, kunst og kultur ligeledes virker som inspirationskilde for hver kollektion.
Gå ikke glip af de fine items fra:
En dansk kombination
Mærket definerer sig selv som et sub-kulturelt livsstilsbrand, hvilket underbygges af deres fysiske placering på Nørrebro. Derfor findes der i det faste sortiment såvel som i hver kollektion items, hvor stilgenrer kombineres på tværs. Til herrerne kan du altså både finde lækre hoodies, praktisk overtøj og skjorter og t-shirts med print. Alt sammen i et urbant look.
Til kvinderne er det samme gældende. Her domineres kollektionerne af sweaters i lækre kvaliteter, kjoler med kraver og stilrene frakker. Fælles for begge kollektioner er ikke blot et urbant udtryk men den enkle æstetik, der også understreger brandets fokus på komfort.
Et andet kendetegn er nemlig, at både tøj og sko designes med det formål, at forbrugeren nemt skal kunne bevæge sig uden ubehag. Derfor er du altid sikret en lækker kvalitet hos dette brand, hvor komforten er i top! Hvis du er vild med dansk design, hvor stil såvel som kvalitet er i top, anbefaler vi, at du også tjekker vores udvalg af Won Hundred og Norse Projects ud.
Find Wood Wood på Katoni!
På Katoni finder du et stort udvalg af sko og tøj online til både herrer og damer fra danske Wood Wood. Lad dig, ligesom de to grundlæggere, inspirere af de gode gamle 90'ere og vov dig ud i urbane lækkerier. Vælg eksempelvis et par fede sneakers og sæt dem til dine items fra Wood Wood - det er en perfekt kombi! Brug et eller flere af de mange søge- og sorteringsfiltre til at navigere blandt det brede sortiment. Anvend for eksempel filtret "Spar mest" og find på den måde de bedste tilbud. Rigtig god shoppelyst!