In this post, we celebrate one of Denmark's most talented designers: Maikel Tawadros. Unfortunately, he was forced to close the brand Maikel Tawadros earlier this year due to financial problems caused by business partners' fail to fulfil agreements.
Although the brand doesn't exist anymore, we feel that Maikel Tawadros' beautiful and interesting collections still deserve a tribute.
Do you agree? Look no further, this is our tribute to Maikel Tawadros – complete with pictures and videos of the stunning collections as well as an interview with the designer.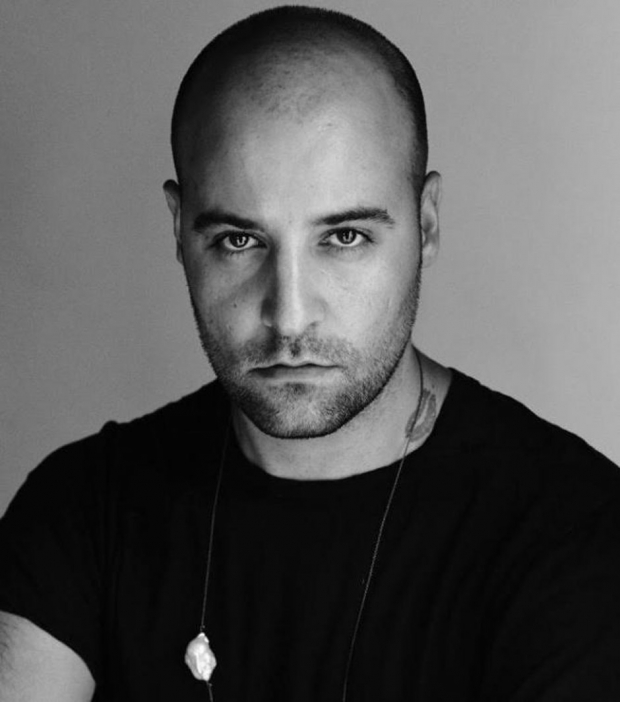 Maikel Tawadros began his fashion journey working as a shop assistant in Copenhagen where he later advanced to the position as Buyer. He later moved onto a freelance position before moving to Paris and working as an International Sales Representative for the Danish brand Annhagen.
In 2012 he graduated from Copenhagen Academy of Fashion Design and debuted with his brand Maikel Tawadros the following year. Two years later he had a show at Copenhagen Fashion Week, and since then the brand has received acclaim from consumers as well as experts within the fashion industry. This culminated in 2015 when he received a nomination for DANSK Design Talent Magasin Award.
Furthermore, Maikel Tawadros' styles have been displayed at the Espoo Museum of Modern Art. This cemented the brand's status as artful fashion.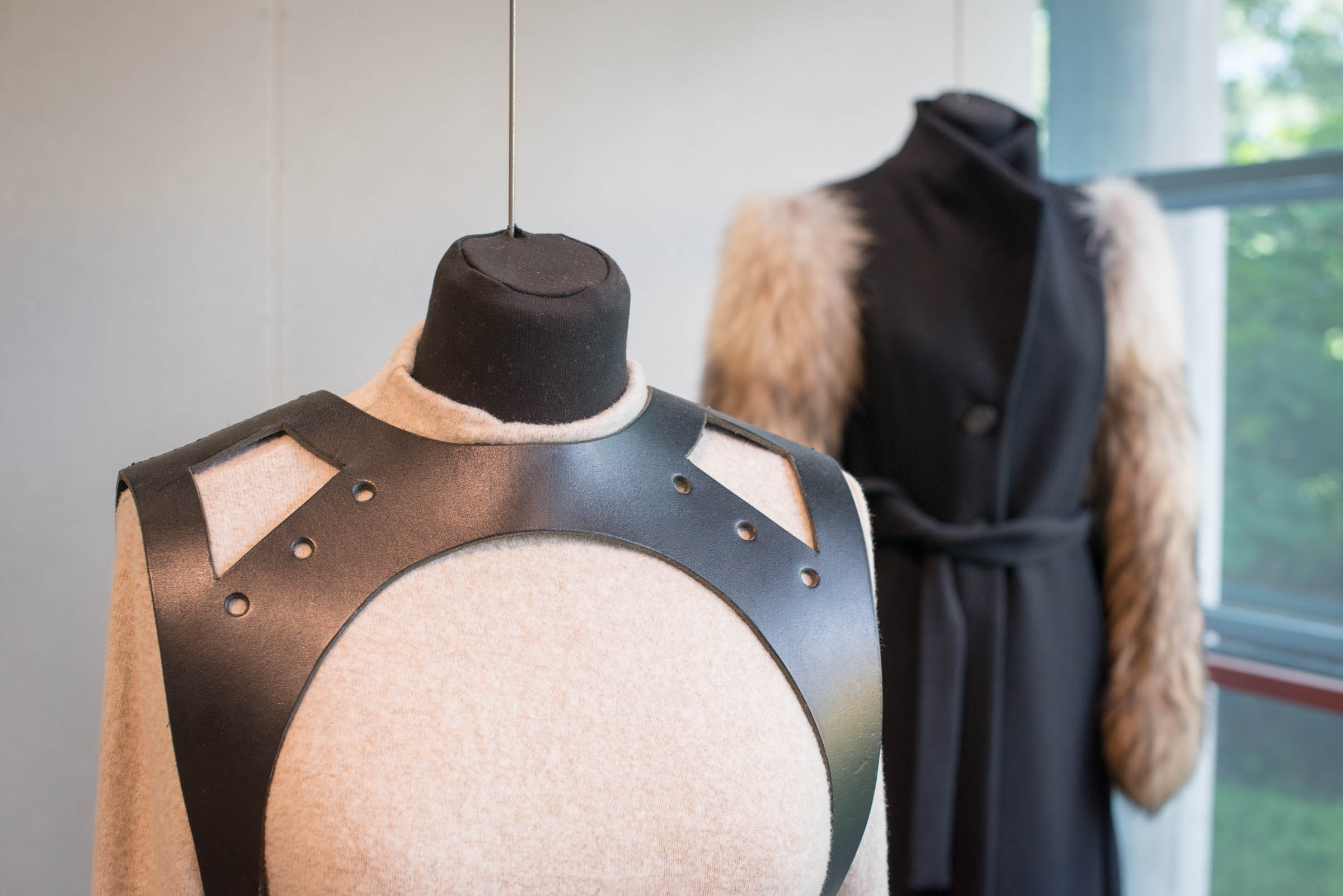 Avant-garde, Architecture and Asymmetry
The Maikel Tawadros universe is characterized by architectural lines and tailored details – but always with an edgy twist. It is an avant-garde aesthetic in which clean and minimalistic elements collide with rough and experimental elements in a contrasted, controlled chaos.
Aesthetically I was – and still am – a fan of minimalism with a certain brutality to it. I did not practice the cute and well-behaved, he says.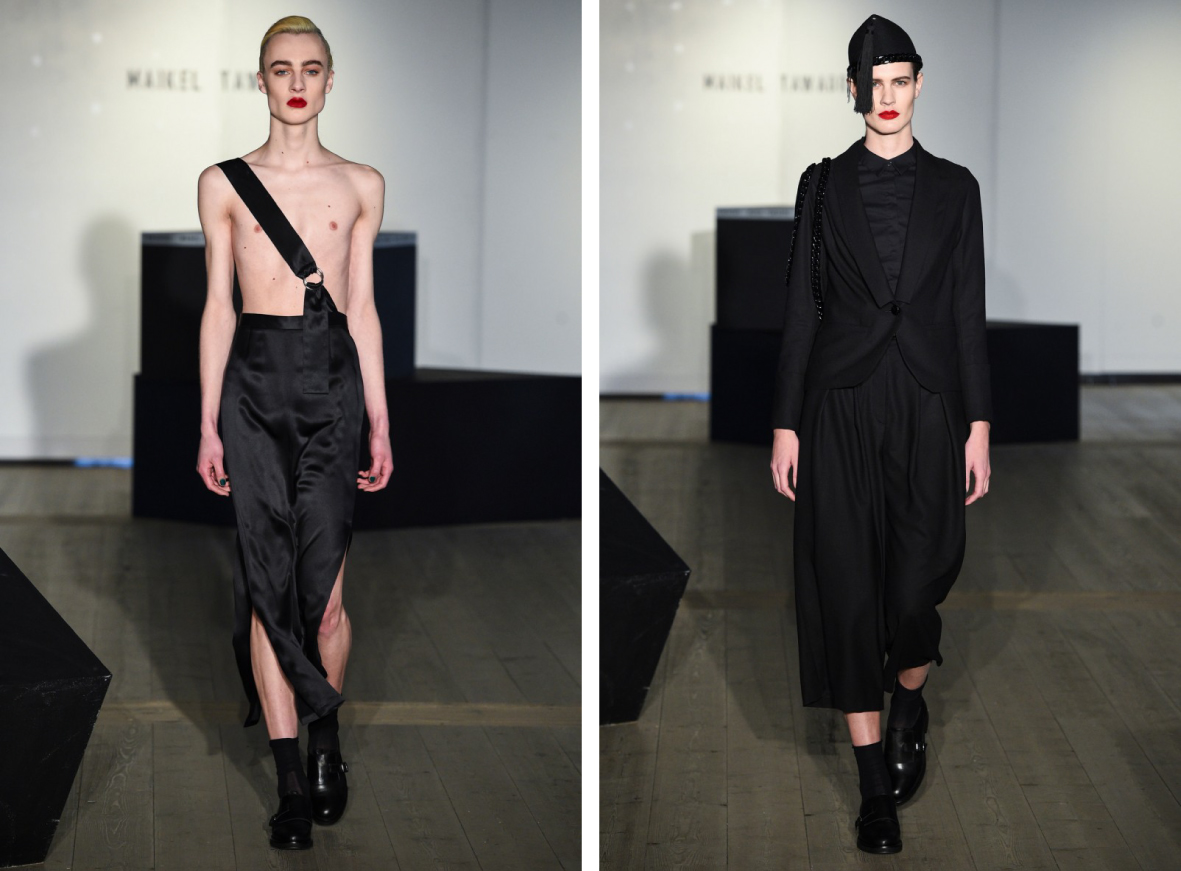 You would think that such an aesthetic appeals to a very limited audience – and so did Maikel Tawadros. However, that consideration was not applicable:
I imagined that my ultimate client would be a Tilda Swinton-ish woman. But in reality, my design appealed to a lot of different women, and not just the avant-garde type who only wears black, but also the slightly more mainstream women who appreciate clothing with that something extra.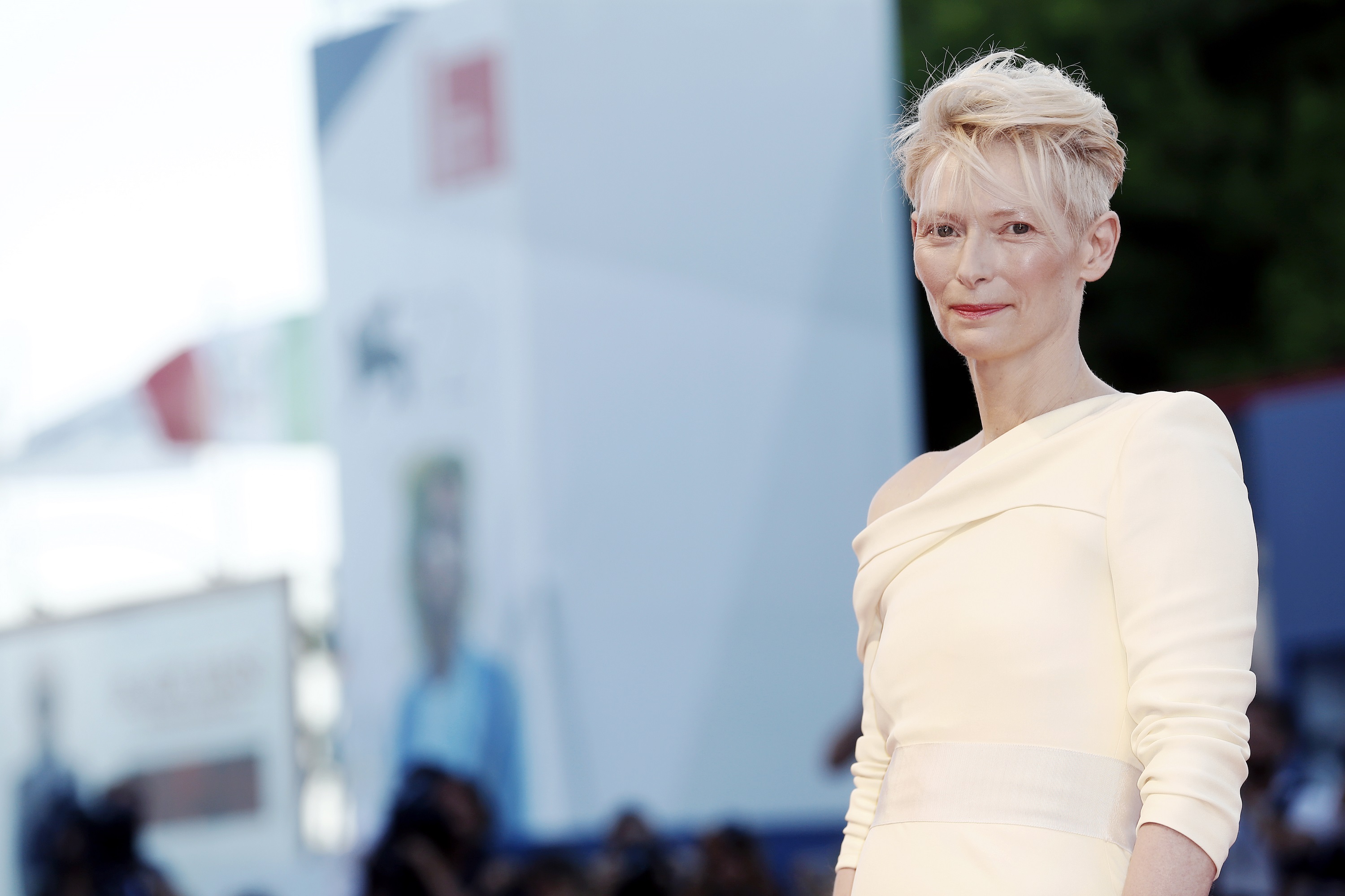 Being True to Oneself
You might wonder why Maikel Tawadros chose to design clothes to a seemingly limited customer base, but for this designer, being true to himself and his own design aesthetics was more important than commercial success:
I wanted to create a universe where I was 100 % myself in my design and aesthetics. Obviously, this means that some people might not relate to the design and universe, but I actually didn't care because I wanted to be true to myself. Luckily, there were many people who appreciated my universe, and I quickly established loyal clients, fans and followers.
Maikel created an original expression without compromising with commercial interests. This bold strategy paid off, as Danish celebrities such as Medina, Pernille Rosendahl, Lina Rafn, Clara Sofie and Sofie Linde began wearing his clothes.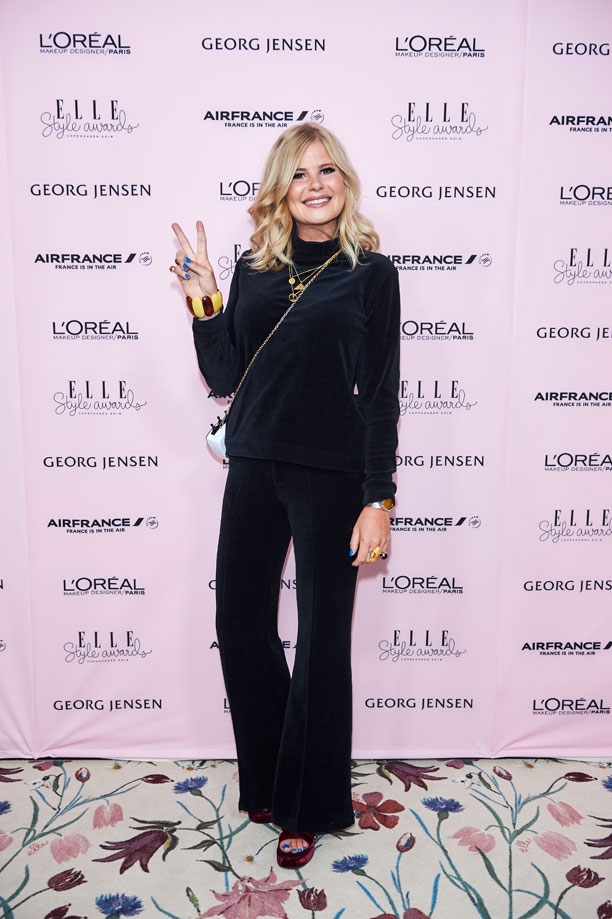 One of the reasons for the brand's popularity among celebrities as well as 'regular' women, might be the combination of high quality and an edgy expression mixed with affordable prices:
 I think one of the main ideas with this brand came from an obvious lack of an avant-garde and minimalistic brand with good and pure qualities as well as prices that aren't ridiculous, like a printed cotton T-shirt priced at $800. Instead, I wanted to offer items such as a beautiful dress in 100 % wool crepe priced at $470 and not $1500 like some of my colleagues. Of course I had show pieces like my furs that were wildly expensive, but that's fur and something completely different.
AW13
The brand's very first collection "Tyto Alba" had black as its primary colour and featured wearable styles with decadent and luxurious details such as fur and feathers.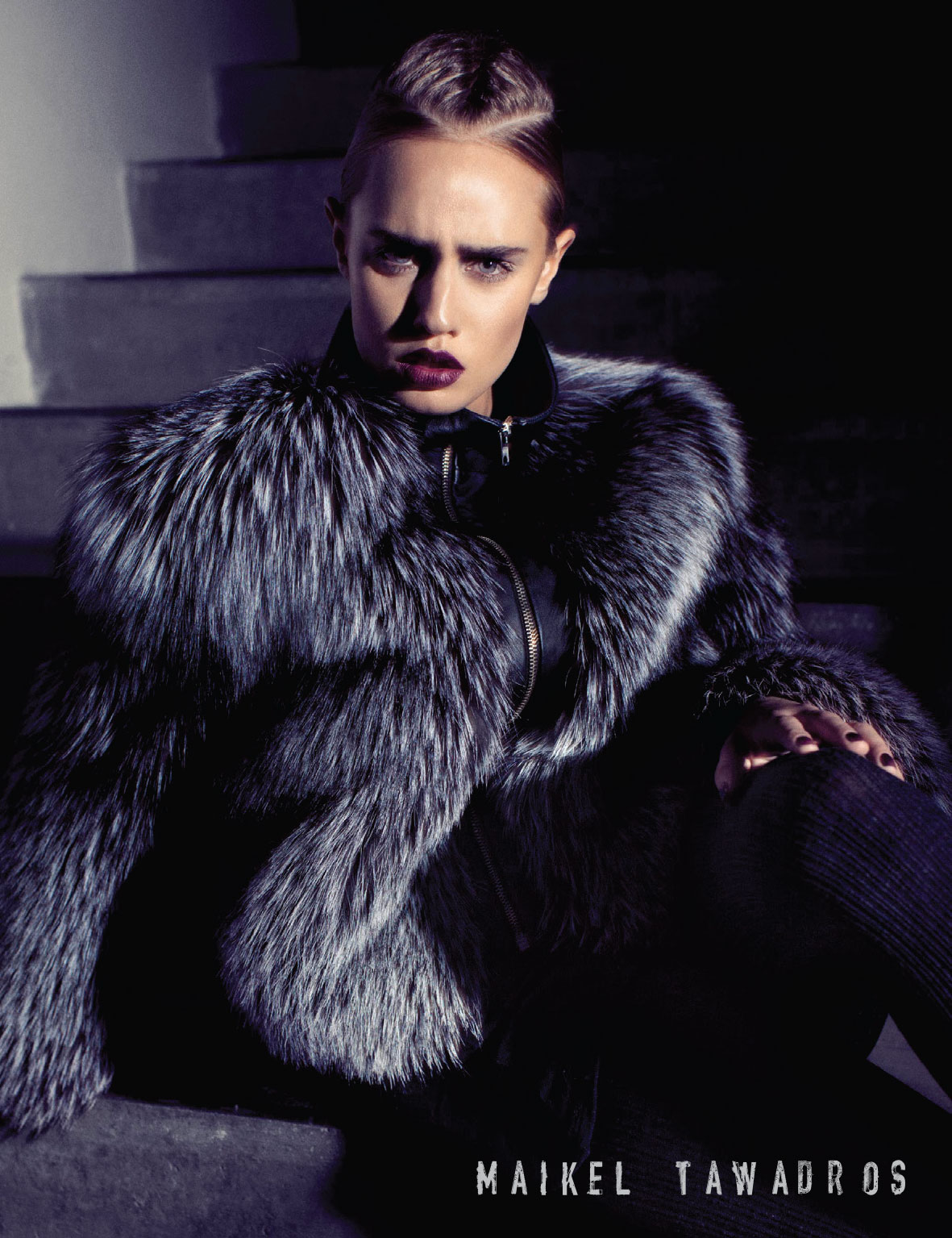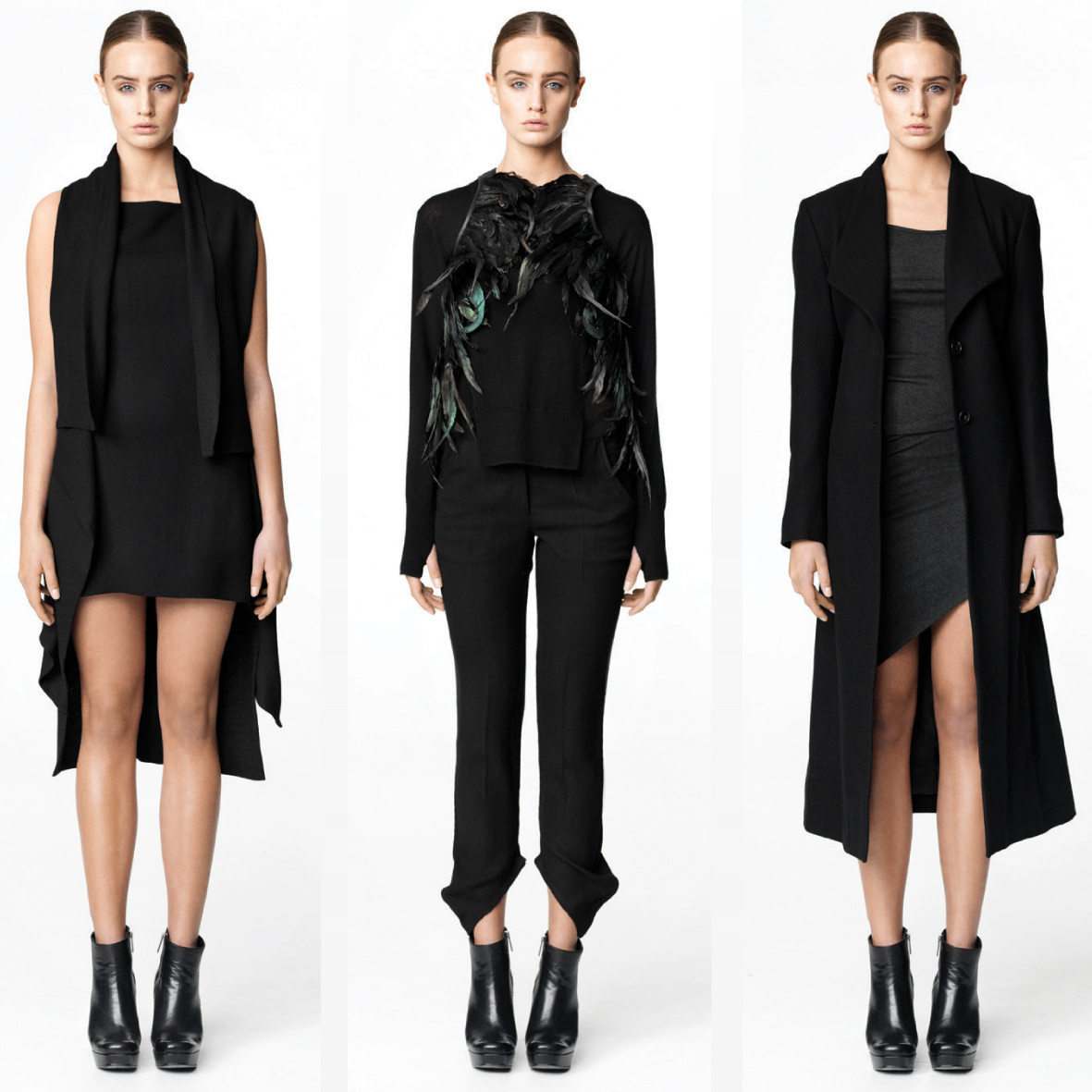 SS14
The "Drasha" SS14 collection had a custom tailored look with lots of black and a few splashes of orange. The collection also featured sculptural jewellery created in collaboration with Danish jewellery designer Zarah Voigt.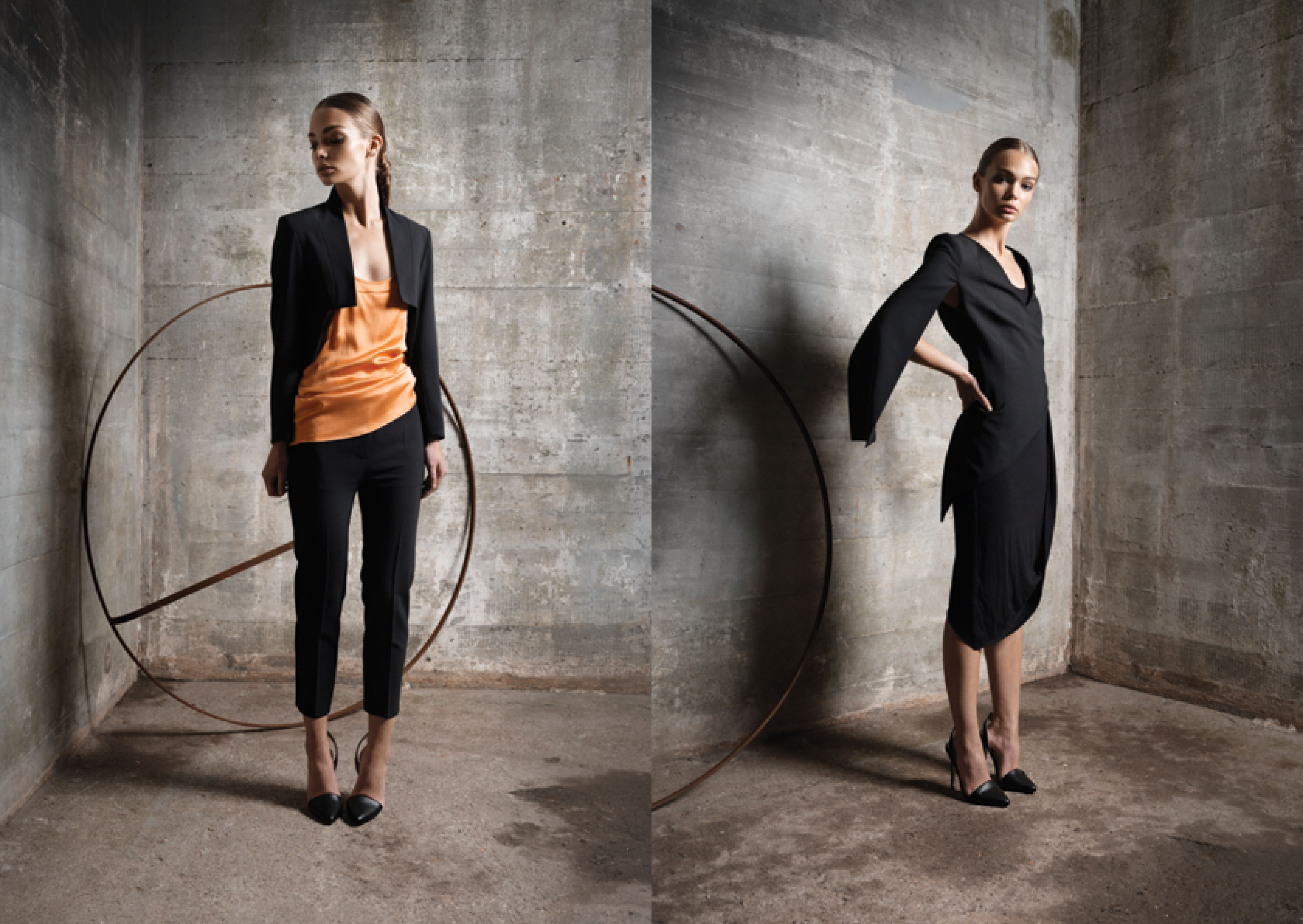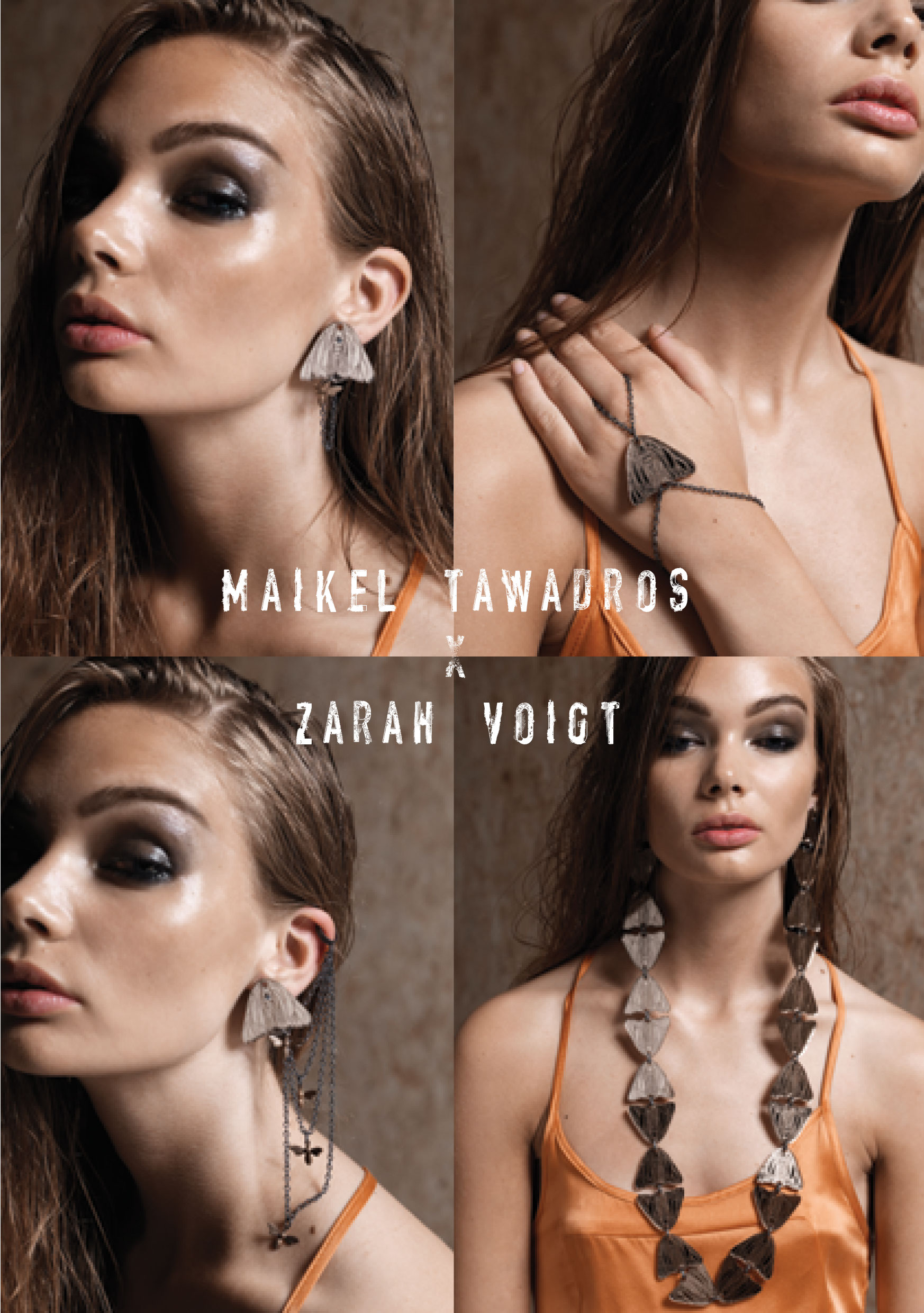 AW14
The next collection was titled "Rebirth" and inspired by the Renaissance. Just like that era, the collection pays tribute to the individual and the right to be different. It does so by showcasing contrasts like soft and hard materials side by side.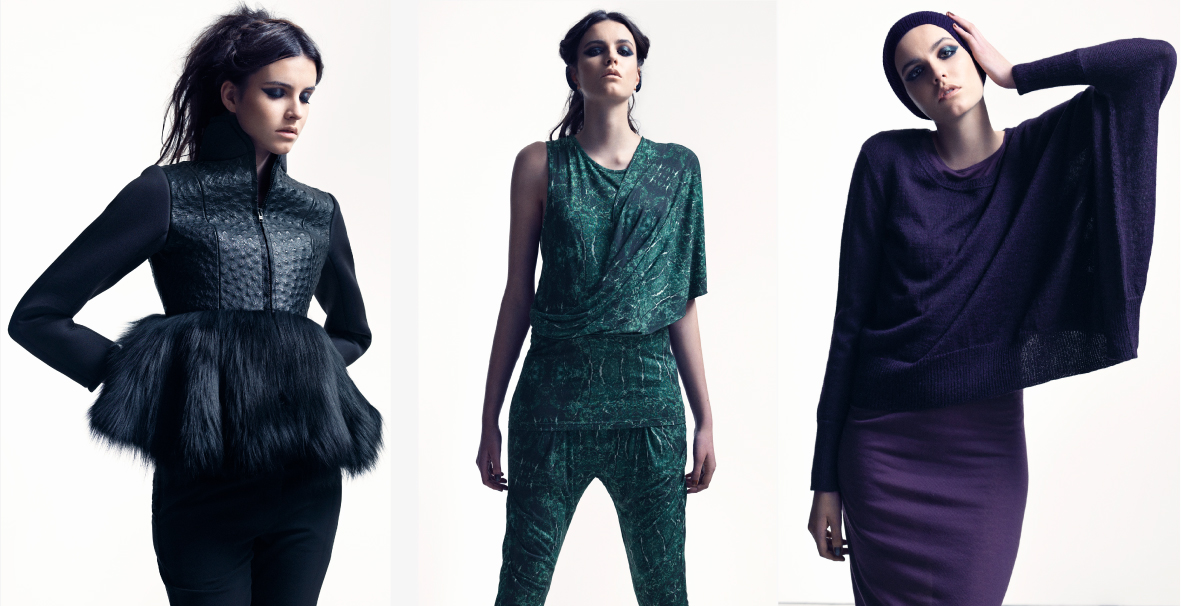 SS15
Maikel Tawadros' SS15 collection had an athletic feel. The designer added a surprising and high-end twist to sporty items like T-shirts and tank tops by using fur pieces in a daring blue colour.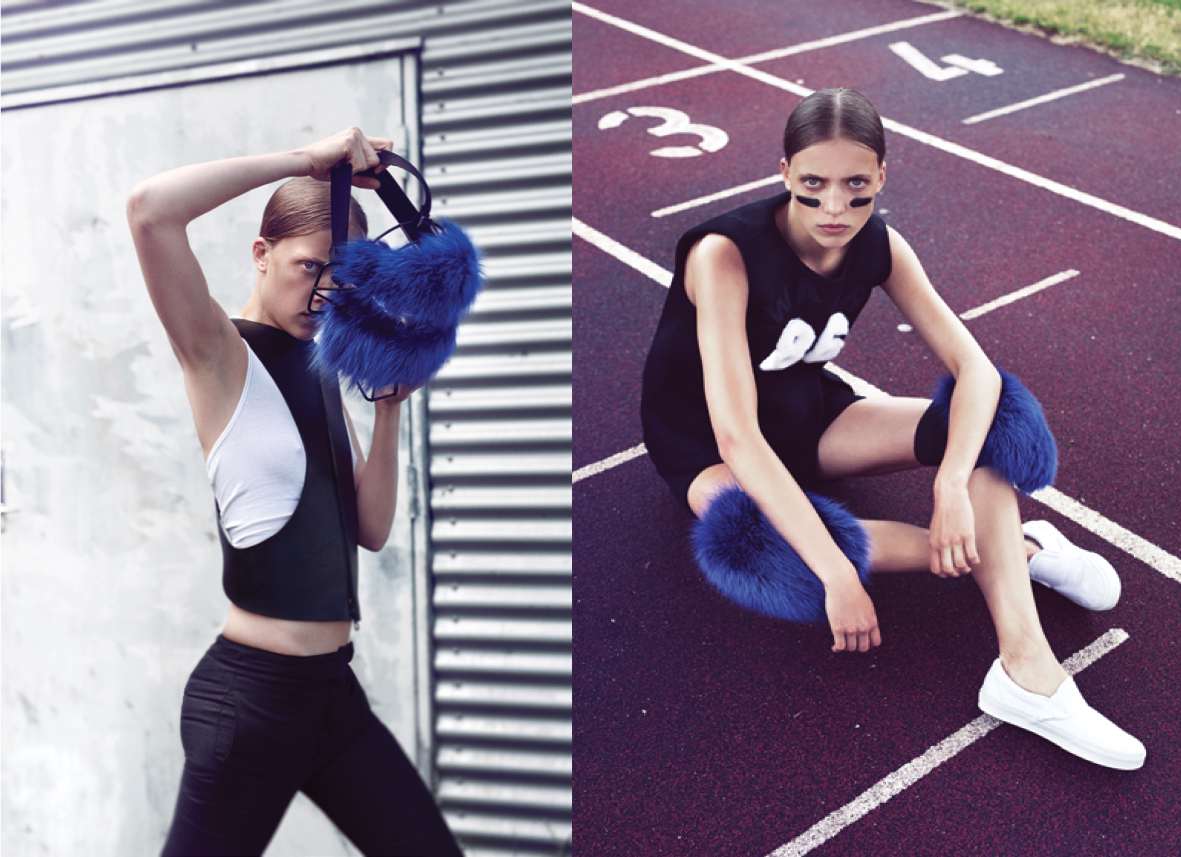 AW15
For the AW15 collection titled "Nomad", Maikel Tawadros was inspired by Arabic and Nordic culture. Based on this, he created an urban warrior – a travelling woman dressed in natural materials such as knit and leather.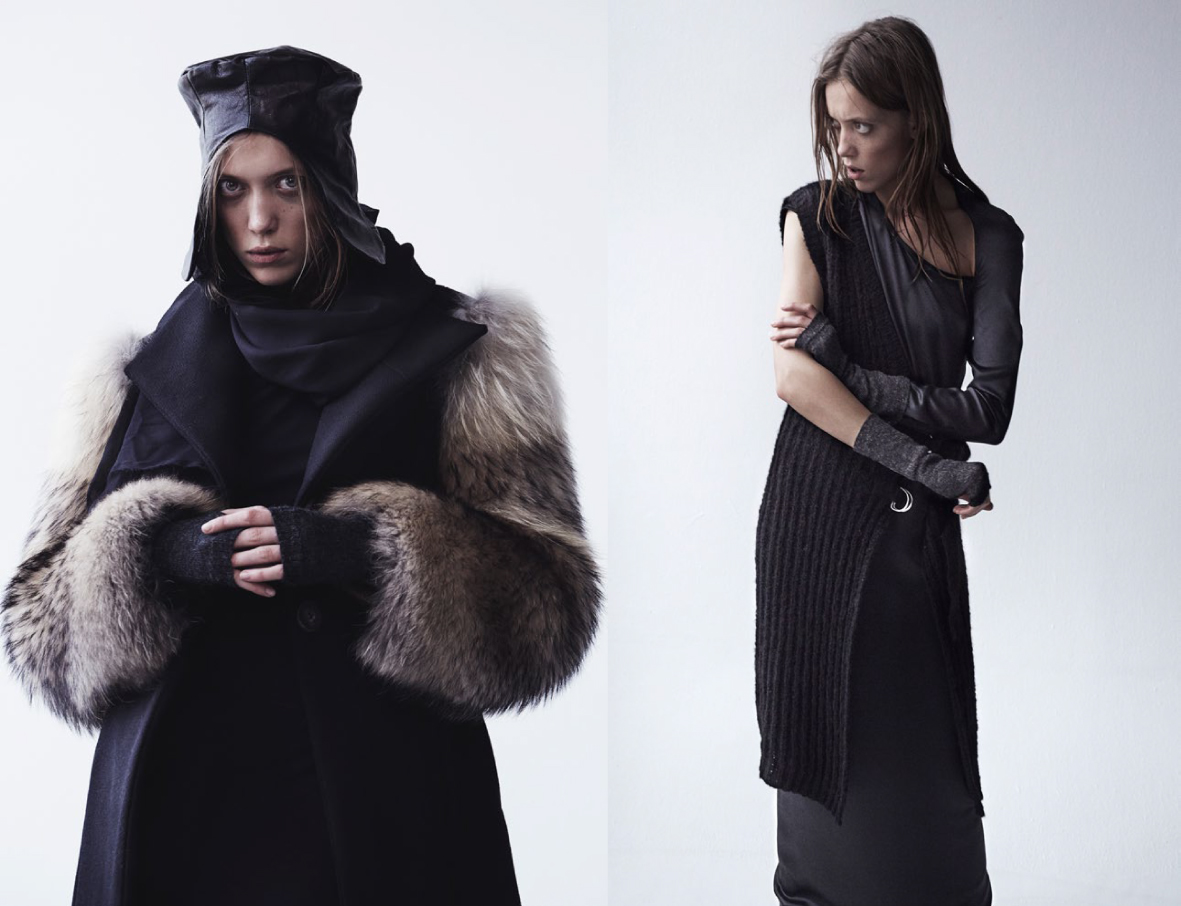 SS16
The SS16 collection "Bionic" concentrated on biology vs. electronics – nature vs. man made. These opposites appeared in the collection's styles that featured natural textures such as fur as well as more mechanical elements such as chains.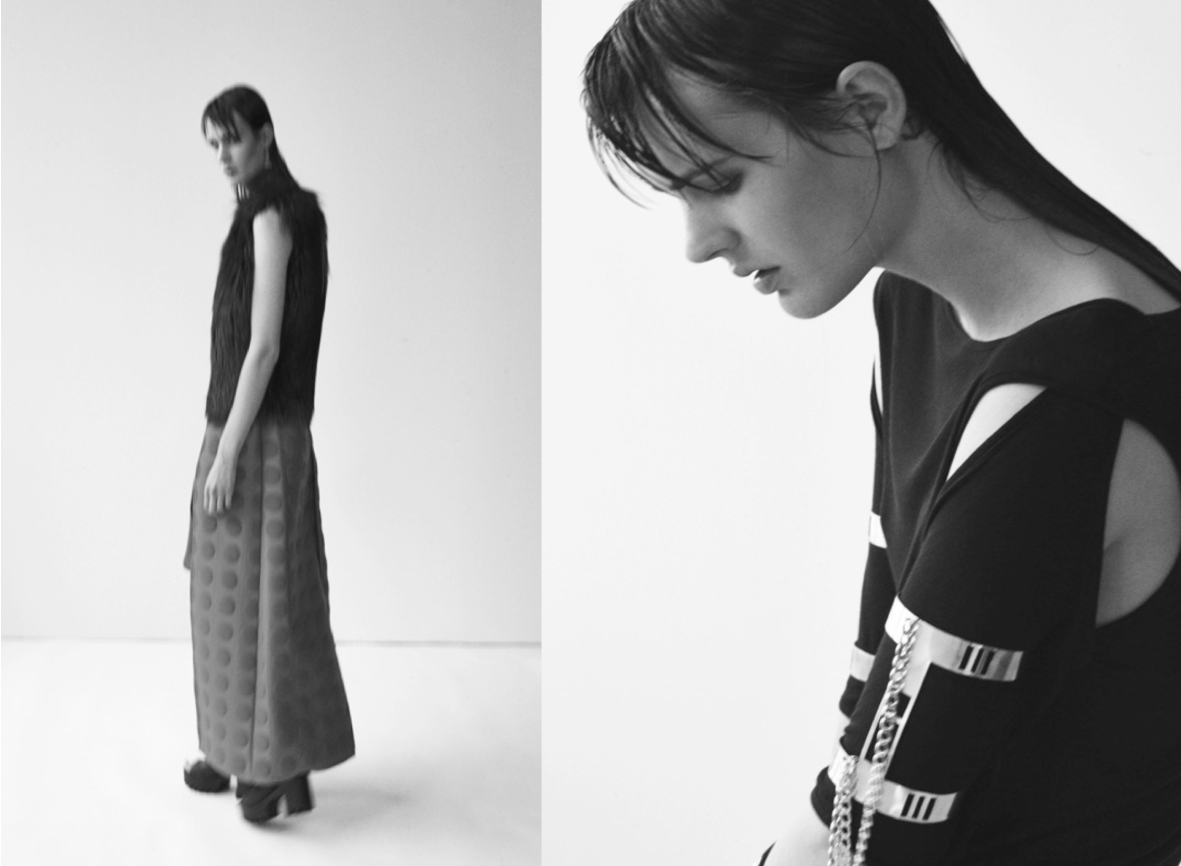 AW16
In the AW16 collection, the designer's characteristic take on minimalism returned with black tones, fur, chains, unifom-inspired suits and tailored coats and jackets.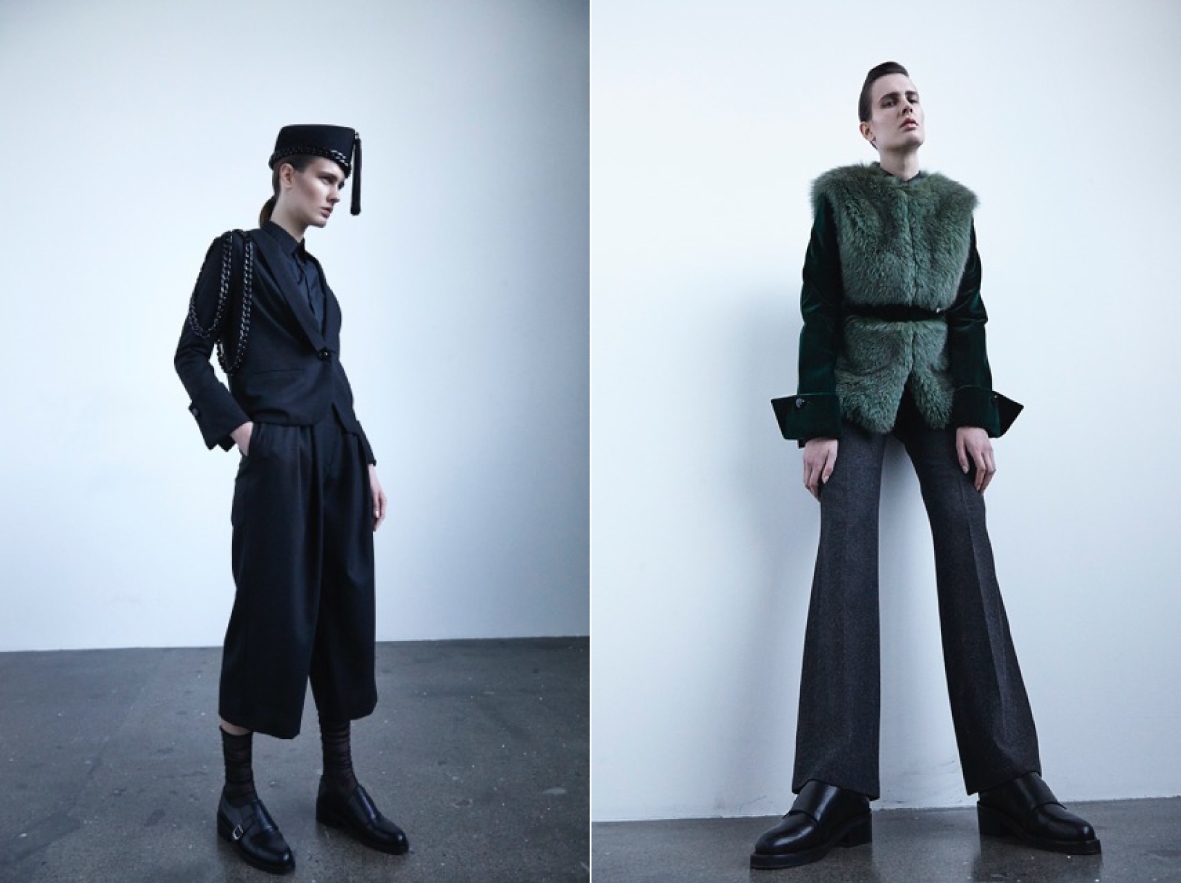 SS17
The final collection was titled "Fear" and by far the designer's most personal collection. Tawadros-favouites such as black tailoring and exquisite fur were accompanied by goth elements like piercings and leather.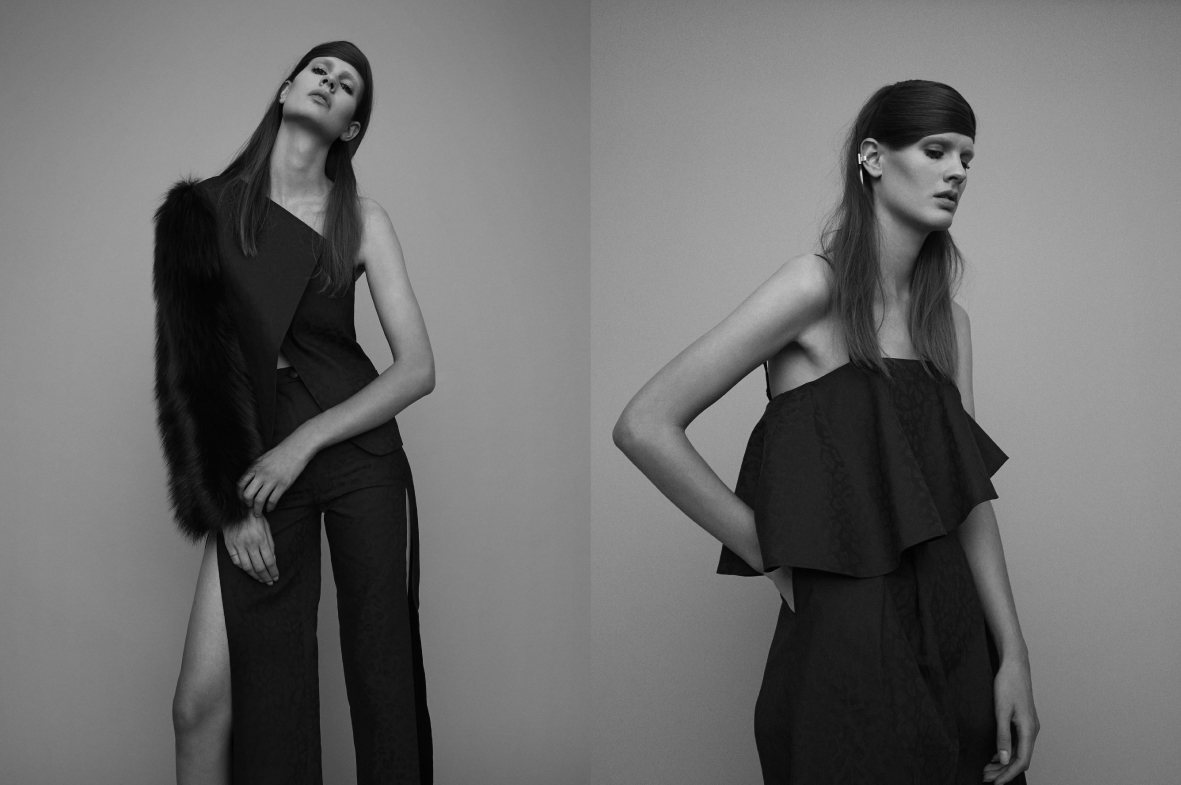 What Does the Future Hold?
We couldn't resist asking Maikel Tawadros about his future plans, and even though nothing is official yet, he didn't mind giving us a hint of what his future endeavours will be:
I'm working on a project right now, and hopefully it will be launched later this year, but I can't say much… However, I will say one thing: It has nothing to do with the fashion industry.
We are sad to see Maikel Tawadros leave fashion, but on the other hand we look forward to see where his creative talent takes him next!